Fortnite Season X downtime revealed: Here's what to expect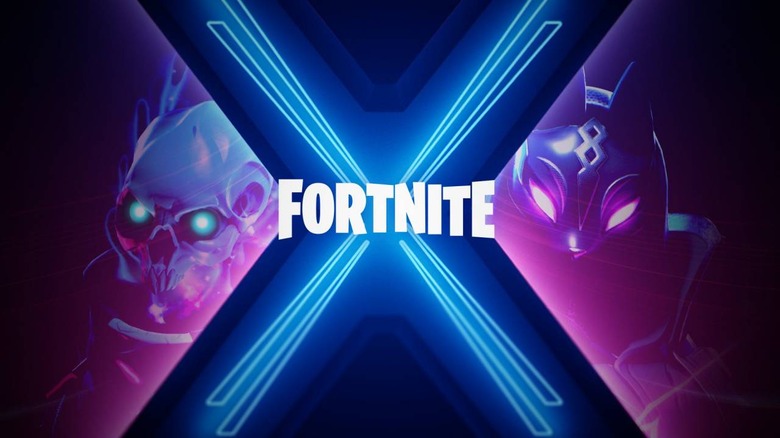 The next evolution in Fortnite is upon us. After heavily teasing its upcoming tenth season ("Season X"), Epic Games has finally announced the downtime details for the major update that'll arrive on August 1. As anticipated, the next update will be substantially larger than normal — this is due to the large number of changes the game will bring. Here's what to expect from the Season X update.
On Wednesday evening, Epic Games announced via the official Fortnite Twitter account that Season X / 10 will arrive following downtime scheduled for 4AM ET / 1AM PT. This is the company's usual downtime slot for patches it releases typically on Wednesdays or Thursdays. Players located in North America should make sure their consoles and gaming PCs are turned on and scheduled to update automatically.
Epic didn't say approximately how large the patch will be (it'll vary based on platform), but based on the game's historically large releases, players should anticipate having to download at least a couple gigabytes.
Patch sizes for the Season X launch will be larger than normal on all platforms. Drop into the action once the download completes!

— Fortnite (@FortniteGame) July 31, 2019
Players will be able to get into the Season X action as soon as they've downloaded and installed the update. Though we don't know exactly what the next season will bring, Epic has heavily indicated that players should expect some kind of 'time twist' element that brings back the original Dusty Depot and other classic locations.
As well, a teaser image released this week on the Fortnite Twitter account hints at the arrival of mech suits as a new type of vehicle. If you don't mind spoiling the fun ahead of the official release, the Season 10 story trailer leaves little to the imagination.