Fortnite season 10 story trailer prepares us for a blast from the past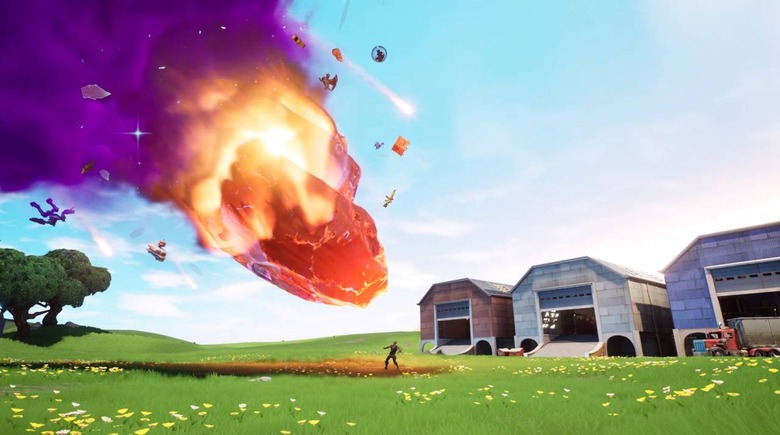 With launch date set for tomorrow, Fortnite season 10 is nearly upon us. All throughout the week, Epic has been sharing various teasers for season 10, as it is wont to do during the run up to a new season. The final one just dropped, but Epic followed it up quickly by revealing the full story trailer for season 10.
Epic probably didn't plan on releasing the complete story trailer for season 10 so soon, but shortly after that final teaser was published, the full trailer leaked and began making the rounds. With the trailer already out there, it seems that Epic had little choice but to just go with the flow and officially release it.
In any case, the story trailer for season 10 confirms that the Zero Point orb has exploded and that time is getting all jumbled up as a result. The player character seen in the trailer is sent through what appears to be some kind of dimensional time rift, where he encounters a number of cosmetics and objects from past Fortnite seasons. At the end of the trailer, the character finds himself back on Fortnite's map, inches from the meteor that destroyed Dusty Depot way back in season 3.
So, it seems that Dusty Depot will indeed be making a return for Fortnite season 10, frozen in time just moments before the meteor impact that turned it into Dusty Divot. We don't really know how all of these cosmetics and locations from Fortnite's past will tie into season 10 yet, but thankfully, we don't have long to wait before we find out.
Fortnite season 10 is going live tomorrow, August 1, and when Epic shares the patch notes for the new season, all will be revealed. In the meantime, there will undoubtedly be plenty of discussion about how the map will change and what the Zero Point explosion means for the season as a whole. We'll be covering those patch notes when they land tomorrow, so be sure to check back here at SlashGear for more coverage on Fortnite season 10!