Fortnite Season 5 release date confirmed in new teaser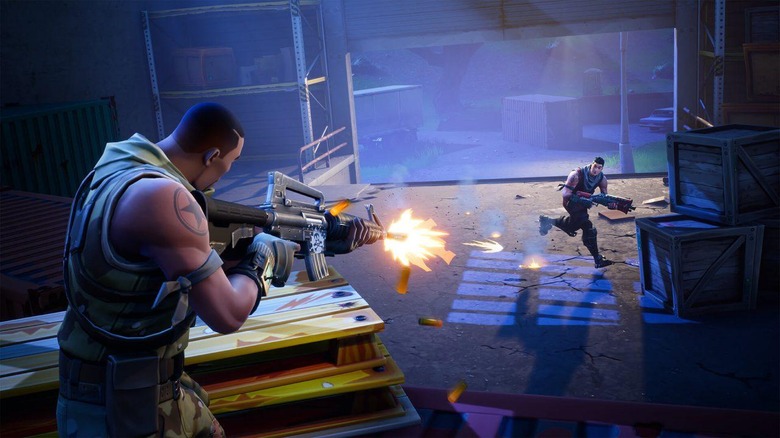 If you've been slacking on finishing your challenges for Fortnite season 4, you better get to work. Epic has revealed when season 5 will begin, and the start date is right around the corner. If you've yet to unlock season 4's Omega skin, then, you've only got a few days left to do so.
In a new teaser posted to Twitter, Epic confirmed that Fortnite season 5 will begin in three days. The season's release date was actually first announced just before Independence Day, so with this tweet, the countdown begins. July 12, by the way, is the same day that the Playground LTM will disappear from the game, so be sure to get some more practice in before that happens (but don't worry, it'll return at a later date).
Even though we already knew the release date before Epic confirmed it a second time today, the most noteworthy thing about this teaser is the image that Epic shared along with it. The image shows a rift like the ones that have been appearing in the skies above Fortnite's map, with a mysterious mask behind it.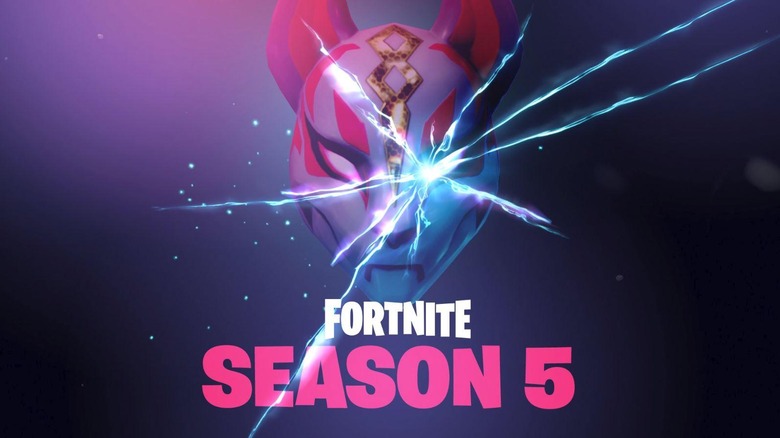 There has been some debate over what this mask is. Some think it could be a kabuki mask modeled after kitsune, which are fox spirits of Japanese folklore that are capable of shapeshifting into humans. Others, meanwhile, think that it could be a reference to Anubis, one of the gods of ancient Egyptian mythology.
When loading up the game, the teaser on the menu screen pop-up simply says "Worlds Collide," suggesting that something supernatural is indeed afoot. At this point, the theme of season 5 is anyone's guess, but luckily for us, we don't have long to wait to find out. We can also probably expect Epic to tease season 5 further as we close in on July 12, so stay tuned.