Fortnite May Be Banned In Another Country Over 'Negative Impacts'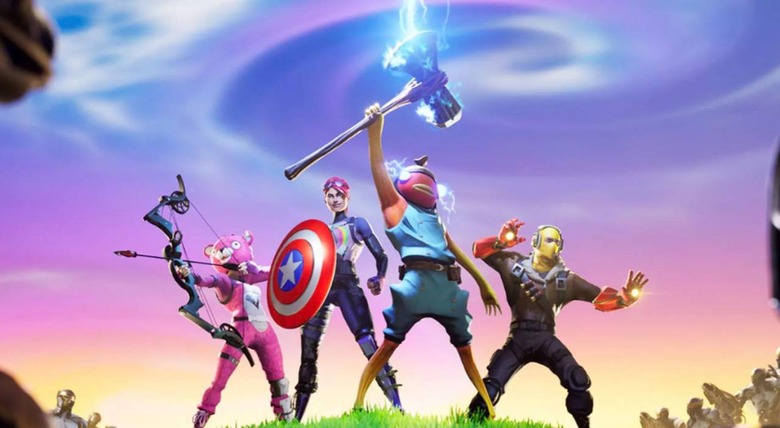 The battle royale genre is the biggest thing in video games right now, the biggest titles at this time being PlayerUnknown's Battlegrounds, Apex Legends, and Fortnite. The tiny nation of Jordan recently banned PUBG, the first battle royale game to catch on in a big way, and now it has announced plans to ban another six games, Fortnite among them.
READ: Gaming disorder recognized by WHO as legit condition
As we reported earlier today, Jordan recently made the decision to ban PUBG over concerns about its alleged negative impact on society. The country isn't stopping with PUBG, however, and has also named Fortnite as another title on the chopping block. The move would follow what Jordan's Telecommunications Regulatory Commission (TRC) claims was an 'in-depth study' that led to the PUBG ban.
Officials pointed toward to the World Health Organization's recent — and quite controversial — designation of a legit condition called 'gaming disorder' as one of the reasons for the ban. The agency also claims to have received a large number of complaints from citizens over the alleged negative impact of PUBG, Fortnite, and five other unnamed games.
The TRC's Director of Beneficiaries Affairs Eng. Mohammad AlWathiq Shaqrah told local news agency Roya News that officials are considering a ban against another six games with Fortnite at the top of the list. As of July 9, the battle royale game was not blocked in the nation (though PUBG was), but the ban is viewed as inevitable.
This isn't the first time these games have faced bans. Fortnite and PUBG were both previously banned in Iraq and the latter title was briefly banned in Nepal. The UK's Prince Harry notably found himself heavily criticized back in April after saying Fortnite should be banned.