Fortnite Chapter 2, Season 2 update: The most exciting leaks so far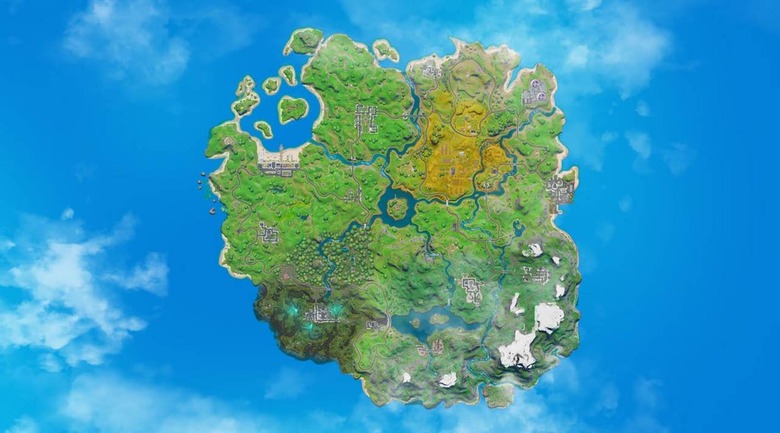 We're only days away from the second season in battle royale game Fortnite's Chapter 2, finally bringing an end to the four-month first season we've been playing since before the holidays. A large number of leaks surfaced during those four months, some of which ended up being fake. Players are anticipating some big changes to the game, as well as some exciting smaller changes that'll arrive by the end of the month.
Crumbling buildings
Epic recently switched to the Chaos system with a Fortnite update, but it didn't bring the big changes users had expected. The company hasn't provided any sort of details about why it made this change and what it will offer, leaving players to speculate over whether the company is testing the new system before introducing a big change in the game's second season.
So i was right, the next Season is delayed to February 20th, and Epic will be switching to "Chaos physics engine" which allows the build to collapse if it gets shot or exploded instead of disappearing.. like the Images show below! pic.twitter.com/hH98gJmvQq

— HYPEX (@HYPEX) January 24, 2020
One big change made possible by the new system may be new physics that enable buildings to crumble when destroyed. A leak involving this change surfaced from leaker 'HYPEX' in a tweet earlier this month. Assuming this change actually arrives in Chapter 2, Season 2, the cartoonish nature of the game will get slightly more realistic; whether falling building pieces will be able to damage players is unclear, but could introduce new game strategies.
A great flood
One of the latest rounds of speculation involves a hidden message found in Fortnite's Holly Hedges location. A player shared an aerial screenshot of part of this POI, noting that that dirt path, shrubs, fencing, and a house collectively spelled out the word 'Noah,' the name of the biblical character that built an ark in order to avoid a global flood.
The discovery proved to be an exciting one among Fortnite fans, many of whom speculate that the word is a teaser hinting at a future major flooding event that will happen in the game's Chapter 2, Season 2. Epic, of course, has not commented on the discovery and we don't yet know whether the message references a future game update.
New rapid-fire SMG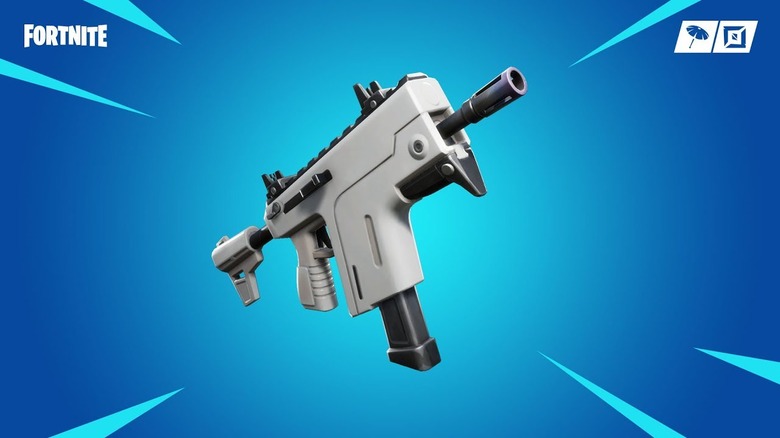 Note: The image above shows the Burst SMG.
It looks like the second season of Chapter 2 will also bring a new firearm called the Rapid-Fire SMG. The weapon was recently leaked in a tweet from data-miner 'spedicey1' on Twitter. The two only contain a couple of strings of code, but another leaker, 'XTigerHyperX,' chimed in to claim that the SMG will be available in Uncommon and Rare tiers.
Some players are speculating that the Rapid-Fire SMG will be the return of the 'Machine Pistols' that were removed way back in 2017. We'll know for sure in seven days when the next major Fortnite update arrives.