Fortnite's next major update may change the way buildings crumble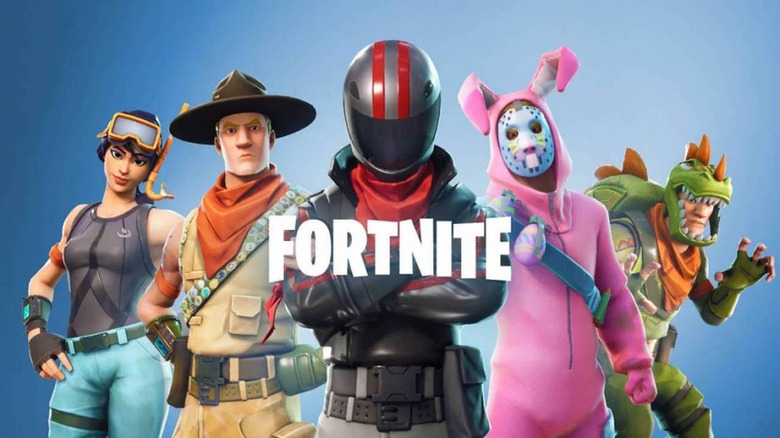 It has been an increasingly long four months since Epic Games introduced the massive Chapter 2 update for its hit battle royale game. Fortnite players have seen very little change in the months since the new island arrived, though Epic has kept things from getting too stale with things like its Winterfest holiday event and the big Star Wars crossover. The next major update is expected later this month and it may introduce a huge change to the way buildings are destroyed.Fortnite is currently on Chapter 2, Season 1, but later this month it is expected to finally get its big (and previously delayed) update to Chapter 2, Season 2. We don't know why this update was delayed, but speculation has it that Epic is transitioning the game over to its Unreal Chaos physics engine, essentially transforming Fortnite into a huge demonstration of what this product can do.
A switch to this physics engine would be very noticeable in the game and, based on a recent tweet from notorious leaker HYPEX, the changes may include a change to the way buildings crumble when damaged and destroyed.
So i was right, the next Season is delayed to February 20th, and Epic will be switching to "Chaos physics engine" which allows the build to collapse if it gets shot or exploded instead of disappearing.. like the Images show below! pic.twitter.com/hH98gJmvQq

— HYPEX (@HYPEX) January 24, 2020
A change like this wouldn't be surprising. Epic introduced fluid, more realistic and swimmable water with Chapter 2, adding a huge element of realism to the cartoonish game. Buildings, however, still break down in a blocky way, with walls popping into small bundles of materials and entire buildings sorts of popping piece by piece out of existence.
Fortnite Chapter 2, Season 2 may introduce buildings that instead crumble in a realistic way thanks to the physics engine update. This means players may get to witness a building explode and rain down bricks when shot with an RPG or hit with grenades, for example. The big question is when this major change will happen (assuming it does). Epic plans to release Fortnite version 11.50 tomorrow at 4AM EST.