Fortnite Chapter 2 season 2 finally has a release date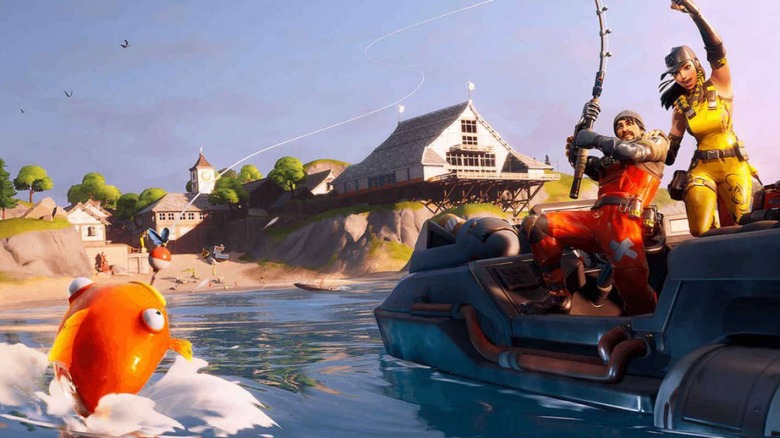 With the release of Fortnite Chapter 2, Epic made a lot of changes to the game. Not only did the map change in fairly dramatic fashion, but account progression was given something of a shakeup and Chapter 2 gave players more to do in matches (like fishing). The changes weren't just centered around gameplay, though, as Epic also changed Fortnite's seasonal structure.
Back in Chapter 1, new seasons released roughly every 10 weeks. There were some delays, of course, but generally, each season was given two-and-a-half to three months to run its course. In Chapter 2, however, we've seen the first season stretch on for far longer.
Fortnite Chapter 2 officially kicked off in October and its first season is still going. In November, Epic announced that it had delayed the beginning of season 2 to February 2020, failing to get anymore specific than that. At the time, Epic said that it was delaying the beginning of season 2 to work on Fortnite's holiday event, but with the holidays now behind us, a lot of people are wondering when the new season will begin.
Thankfully, we don't need to wonder anymore. Epic announced today that it expects to start season 2 on Thursday, February 20th. It didn't tell us what to expect from season 2 – in fact it redacted some parts of the blog post announcing this release just to be particularly cheeky – but it did announce another big thing for Fortnite.
The company says that starting with update 11.50 in early February, Fortnite will move to Unreal's Chaos physics engine. "At launch, the goal is the ensure that Fortnite still feels like Fortnite," Epic wrote. "Along the way there will be some bumps, so we're starting tests with a small group of players. We'll also closely monitor feedback and make improvements over time."
So, it sounds like the next month or so will be a big one for Fortnite between the roll out of season 2 and this migration to the Chaos physics engine. We'll keep our eyes peeled for more information, as that's bound to be coming around the bend shortly. Stay tuned.