Fortnite Android performance issues addressed by Epic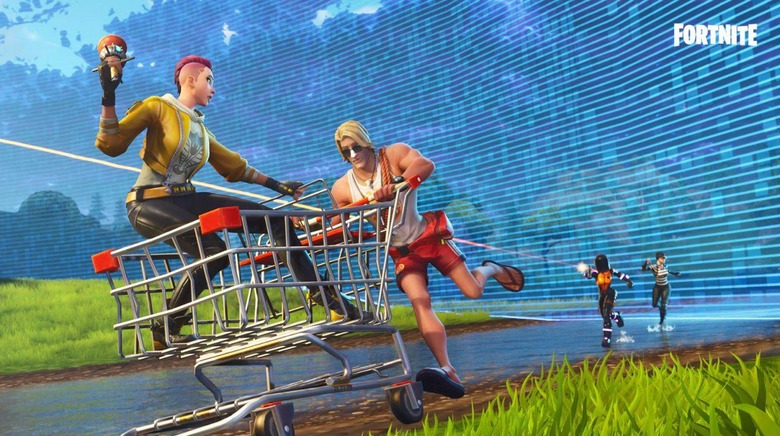 Fortnite's Android launch has been a little bit messy thus far. First, we learned that the game wouldn't be available on the Google Play Store, then it was the beta's brief-but-still-kinda-weird exclusivity period on Samsung devices. Now, it seems that a large number of players are experiencing poor performance, which is obviously a pretty frustrating development.
Epic acknowledged the problem in a post to Twitter early this morning. "We have seen reports that some players on 4GB Android devices are encountering an issue causing poor performance," Epic wrote. "This is due to multiple background applications running–leaving the device without enough memory for Fortnite. We are investigating and working on a fix!"
Since this issue affects devices that have 4GB of RAM or less (presumably), it sounds like it has the potential to ruin a lot of games. While it's nice to hear that Epic is working on a fix, it's also worth pointing out that the company didn't really give us an idea of when we can expect that fix to be implemented. Given the variety of devices that are supported by the beta, we could be waiting a little while for that roll out.
In any case, this is probably something we should expect at this early stage of Android compatibility. This is a beta test, after all, which means that issues like this should be expected. Still, it's a pretty sour development for those who have been waiting for months for Fortnite to come to Android, only to then be greeted by an issue that tanks performance.
We'll keep an ear to the ground for more on this issue. Hopefully it gets fixed sooner rather than later, but considering the nature of beta tests, it's impossible to know how quickly that'll happen. Have you fallen victim to this issue? Head down to the comments section and let us know!