Fortnite Android beta comes to non-Samsung phones, but invite still needed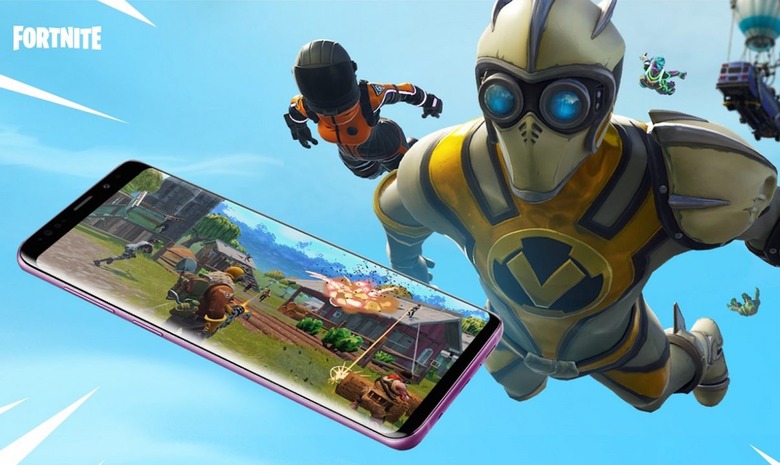 It's been less than a week since Samsung announced that Fortnite for Android would be exclusive to its Galaxy devices, but that limited exclusivity is already over. As promised by Epic Games, Fortnite's wider rollout to Android devices begins today, although still in beta form. The bad news is that means an invite is still required to actually play the game, but the good news is that fans can actually pre-install the beta.
Of course, Android users will need to go through the hassle of downloading the installer directly from Epic Games' website and the adjustment of security settings that will require. Once that's complete, it's only a matter of signing up for an invite and waiting patiently.
Samsung device owners were able to download the beta through the company's Galaxy Apps store during the exclusivity period, but now all Android users can get it from Epic's website. It's also important to remember that Fortnite is not available on the Google Play Store in any way.
As a mobile game, Fortnite demands a lot of resources and in turn requires a fairly recent phone with a lot of power under the hood. Samsung owners can run it on the Galaxy S7, S8, S9, Note 8, Note 9, Tab S3, and Tab S4 devices. Other phones officially capable of handling the game include Google's Pixel and Pixel XL models, the Razer Phone, the Essential Phone, Nokia 8, and several devices from LG, Asus, Huawei, Xiaomi, and ZTE.
SOURCE Epic Games