Forget Virtual Reality, Aurora taps lucid dreaming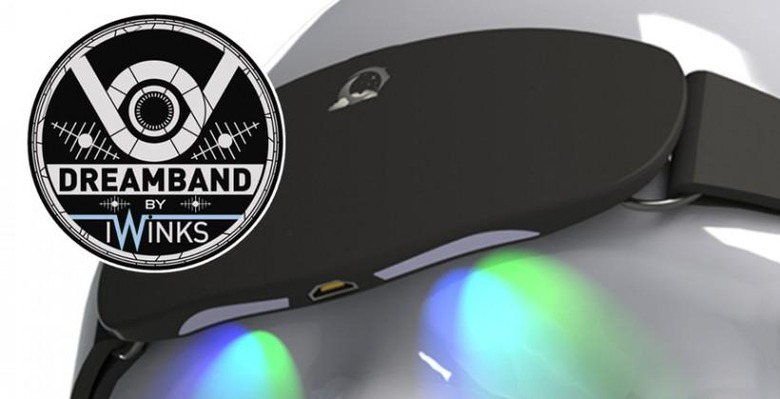 Earlier this year, a crowd-funded device by the name of Aurora was made a reality. Funded several times over what its creators at iWinks requested, the company ended their campaign this January. Aurora is a device which allows its user to achieve lucid dreams – natural virtual reality, if you please.
Aurora is a headband. In the headband are two key hardware elements used to sense your sleep patterns.
1. EEG Electrodes for sensing the tiny electrical signals put off by your brain – brainwaves, that is.2. Accelerometer to sense how often you're moving around while you sleep (or lie awake waiting to sleep).

While you're dreaming, the Aurora headband plays sounds and shines lights that notify you that you're in a dream. According to Andrew Smiley, Software Developer and co-founder of iWinks, these lights and/or sounds are "subtle enough that they find their way into your dreams without actually waking you up."
With the Aurora app (for Android and iOS), you're able to record your sleep patterns (tracked by the Aurora headband). It also allows you to choose your own light and sound cues.
Because the Aurora system is able to track your sleep cycles, it's also able to set your alarm for the point at which, when waking up, you'll feel most refreshed. Also note that you DO NOT need a smartphone to use the Aurora headband – it'll work automatically without your customizations.
We asked a few questions of Daniel Schoonover, Co-Founder and Hardware Engineer of iWinks this week as the group finishes up their first line of production. After this phase, the company will move forward and transition to full business mode.
We wanted to get the harder hitting questions out of the way first, so we asked whether addiction was a factor in using headband. Fans of the film "Inception" should know where we came from with this particular query.
Good news though, as Schoonover suggested: "I have not seen any evidence supporting the existence of an addiction to lucid dreaming." As far as any ill effects in testing the band as far as health goes in general, Schoonover's answer was similar: "No, testing the headband is completely safe. [There have been] no known ill effects in testing the headband."
Though the band itself has the functionality needed to push lucid dreaming on its own, expansion with 3rd party developers is always important. Schoonover made clear: "We plan to maintain a very effective API/SDK to allow developers to experiment further with our device."
Part of the Kickstarter campaign for this project included a beta period in which Aurora is sent to developers as they craft their own API for the device. Software updates will be issued just as soon as the primary release is complete, all based on "user feedback and anonymous statistics."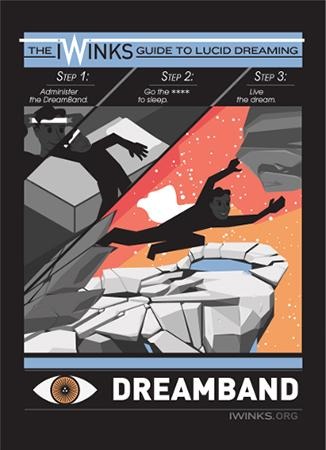 NOTE: Both "Dreamband" stylized images were created as early concepts by artist Adam Kelly, and do not reflect final product graphics.
"Many of the new features we plan to support will come through software patches and updates," said Schoonover. "We have our hands full right now ensuring we will be able to provide later exciting updates to our hardware once it ships."
"So while we do like to dream big at iWinks, all we have in the pipeline for the immediate future is manufacturing The Aurora. There are always improvements and upgrades to think about but we need to use the resources we have to make an awesome device for our users."
Aurora is being put up for pre-order now for $199 USD a headband. Shipment is currently estimated to commence in June of 2014 after the first round of crowd-funded bands are sent out.