Forget The Mini BB-8, Get A Life-Size One This Year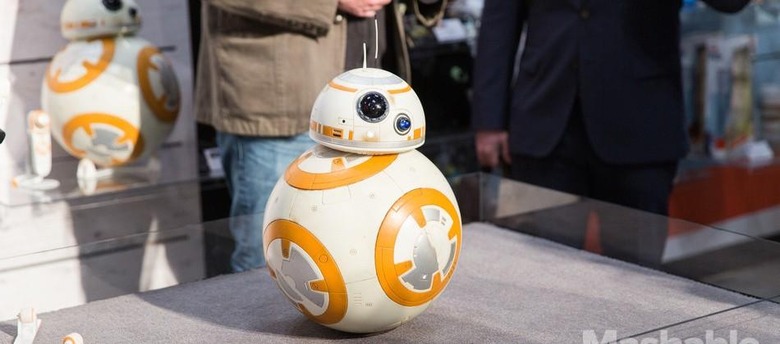 Sphero's BB-8 toy was the must-have item last year for Star Wars fans, with the droid's rolling sphere body and head that stays upright perfectly replicated in miniature form. This year, however, a new form of BB-8 is going to take homes by storm, and this time it's life-size. At the 2016 New York Toy Fair this weekend, toy-maker Spin Master has unveiled a life-size BB-8 from The Force Awakens, and not only is it controlled via remote, but it will respond to voice commands too.
This new BB-8 measures over 16 inches tall (19 inches if you can the antennas on top). Spin Master says they're working closely with Lucasfilm to get all the droid's details just right, including sound effects, much like Sphero did with their 4.5-inch version. At first glance, the new life-size model is mighty impressive, and is likely to offer the most authentic experience for users wanting BB-8 to follow them around like in the latest Star Wars movie.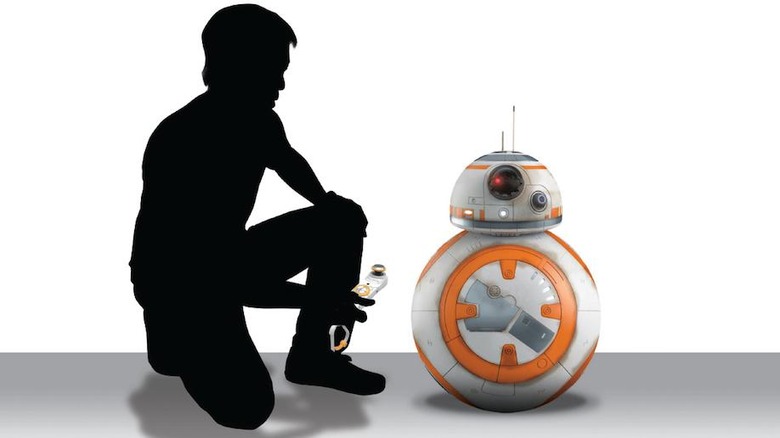 The included remote resembles the analog stick controller from the original Nintendo Wii, and with a joystick at the end it can direct BB-8 with smooth motions. But let's be serious here, it's the voice recognition options that are really going to excite fans.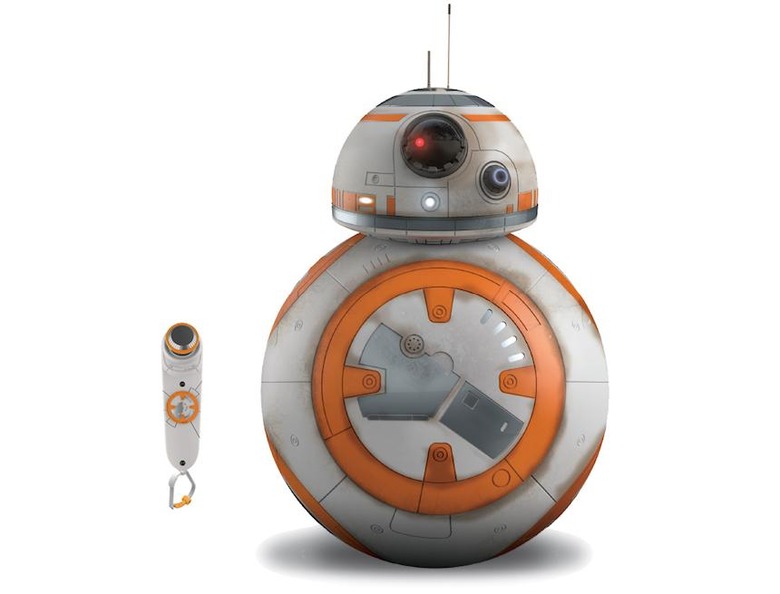 Sphero BB-8 Review: Best Star Wars Toy Ever
By default, the little robot can recognize and respond to its own name, and when users call out to it, the droid will detect which direction the voice came from, turn its head, and then roll over to them. Also cool is a "Follow Me" mode, which has BB-8 track users' position and follow them around, just like it did with Rey in the movie.
Spin Master says their version of BB-8 will be released this fall for $180, a pretty impressive price considering the Sphero model launched at $150 last September. We called the latter "the best Star Wars toy ever made" in our review, so while the upcoming droid may have the size factor in its favor, is has high expectations to meet.
SOURCE Mashable