Forget bendgate, iPhone 6s Plus bows to MMA fighter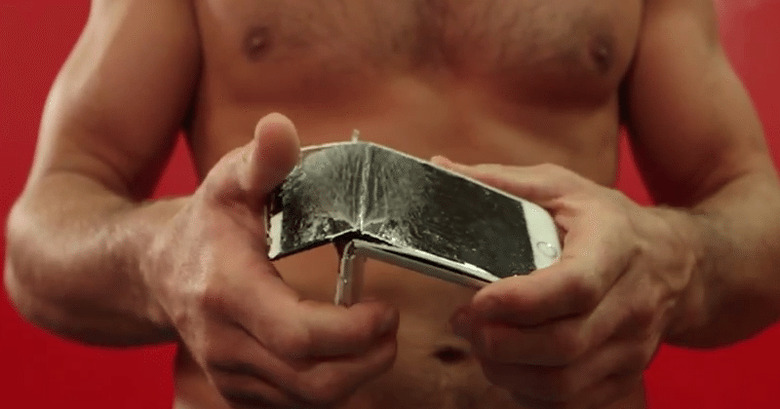 We've seen various stress tests of using different means to find out the survivability of smartphones, from manual pressure to robotic posteriors. But what if you had a manual test that was strong and brutal enough it might as well have been done by a machine? Well, now we do. Meet MMA fighter Luke Rockhold and his roundhouse kick. And as you might have guessed by know, he subjects the new iPhone 6s and 6s Plus to some beating. The results are unsurprising but do have a silver lining.
Tests like these are both entertaining and sometimes gut-wrenching, especially when you are aware of the costs involved in getting a still rare device like Apple's latest and finest. Good thing that the guys over at SquareTrade are willing to sacrifice a few hundred bucks to put six iPhones, 2 iPhone 6s Plus, 2 iPhone 6 Plus, an iPhones 6s, and an iPhone 6, through an ordeal they already know they won't survive. Well, all for fun and profit!
In the first battery of tests, Rockhold does what he does best, attack an innocent, unsuspecting iPhone with a roundhouse kick that jettisons it to a nearby wall. It's impact is obviously exponentially more than when you drop your phone while walking or perhaps even from a moving vehicle. Needless to say, these iPhones didn't live to make another call.
Next was everyone's favorite bending test, this time only between the iPhone 6s Plus and the iPhone 6 Plus that started the fad. Obviously, they were no match for the superior strength of a single, well-trained athlete.
But did you catch that near the end? Yes, Rockhold actually had a lot of difficulty breaking the iPhone 6s Plus! Considering that majority of people won't have the strength of an MMA fighter under normal circumstances, we can be pretty sure that Apple's second gen phablet will be able to take the pressure.