Ford's new police car goes stealthy by hiding the light bar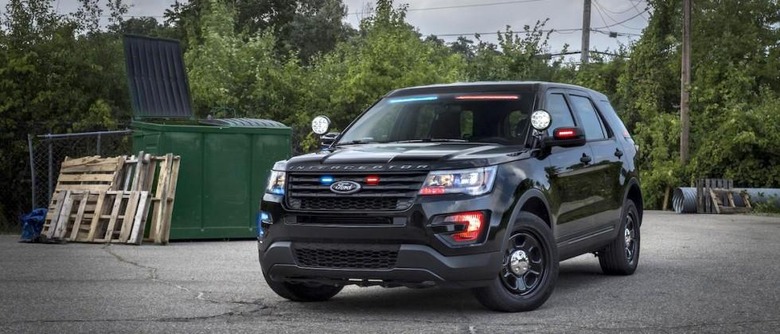 Drivers who often speed or jump red lights are going to be in for a surprise in the near future, as the days of easily identifying a police car by its bulky, top-mounted light bar are coming to an end. Ford has just debuted a new version of its Explorer-based Interceptor Utility for police, featuring a new stealthy, "no profile" light bar that is installed inside the SUV at the top of the windshield.
This isn't the first type of interior light bars to be seen on police cars trying to be less noticeable, however the typical aftermarket options often take up a lot of space, creating problems like limited visibility for officers, or being installed in a location where they can't be easily seen by other drivers.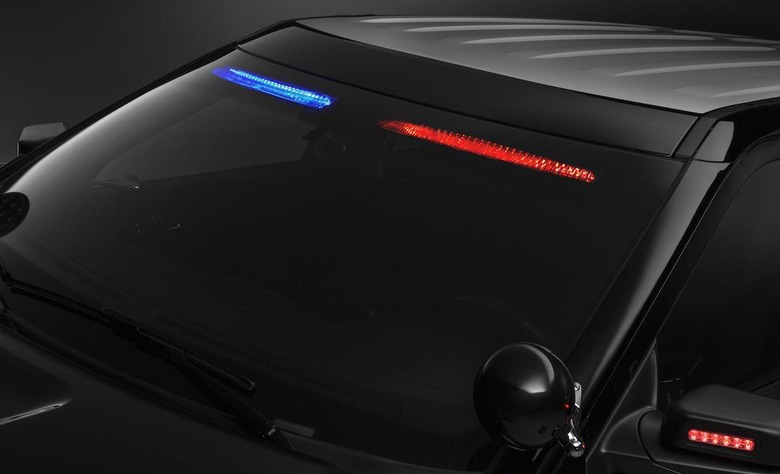 "This extremely low-profile unit is fully integrated where the headliner and top of the windshield meet, for tremendously improved driver visibility versus aftermarket alternatives," Ford says in a statement. The dark tinting that often appears at the top of windshields has also been removed, improving officers visibility and keeping the lights bright and noticeable when they are on.
The new light bar can illuminate with the typical red and blue bars, as well as display red/red or blue/blue lighting. The bar can also be set to bright white, giving officers more forward visibility in "take down" and "scene" situations. Ford notes the stealth bar can light up with full intensity or reduced to just 20% power, and features an auto-dimming setting.
The factory-installed integrated light bar is now available as an option on Ford's 2017 Police Interceptor Utility. So you better watch your driving if you notice a brand-new black Explorer in your rearview mirror.
SOURCE Ford