Ford's first CarPlay vehicle will be the 2017 Escape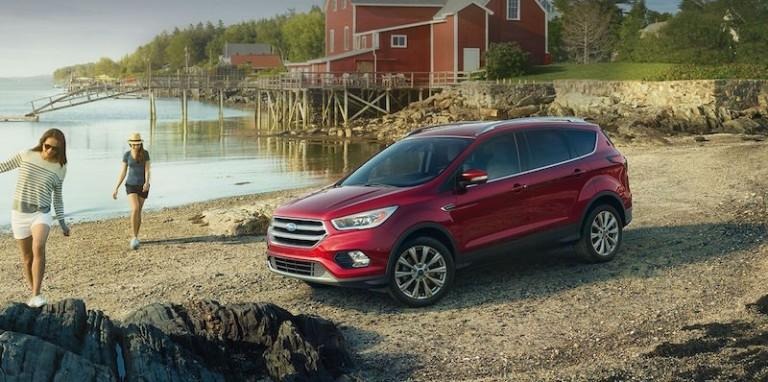 Ford has announced that the upcoming 2017 Escape will be the manufacturer's first vehicle to support Apple's CarPlay infotainment system. The smaller sized SUV will be running Ford's SYNC 3 Connect platform, which they announced at CES this year as supporting CarPlay as well as Android Auto for smartphone connectivity. The new Escape is scheduled to start hitting Ford dealerships in May.
With CarPlay and Android Auto, drivers will have native access to their smartphone platform's phone, messaging, music, and map apps, in addition to several third-party services like Spotify. Ford notes that Apple users will be able to interact with CarPlay via Siri voice commands, or with the Escape's built-in steering wheel controls.
Back in January, Ford revealed that all of its 2017 vehicles that come running Sync 3 would support CarPlay, however this is the first mention of which vehicle it will debut on. If you happen to drive a 2016 Ford that runs Sync 3, the company says forthcoming software update will add CarPlay and Android Auto support.
In addition to debuting on Ford vehicles this year, CarPlay will finally be available on certain cars under the Chrysler umbrella, including Dodge and Jeep in the coming months. This will make over 100 new models from 2016 and 2017 to feature CarPlay support, from a number of carmakers worldwide, including Acura, Audi, Cadillac, Chevrolet, Ferrari, Ford, GMC, Honda, Hyundai, Mercedes-Benz, Opel, Porsche, Peugeot, Suzuki, Volkswagen, Volvo, and more.
SOURCE Ford