Ford warns 2013 Escape 1.6L owners to park up immediately over fire risk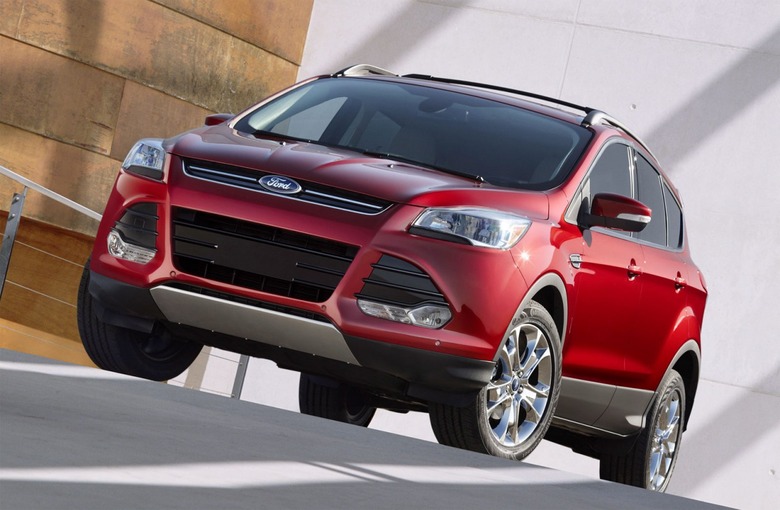 Ford has warned owners of the 2013 Ford Escape with the 1.6 liter engine to turn off the car and back away, after a fuel line flaw was identified that could cause a fire risk. The recall, announced this morning, is over an engine compartment fuel line problem on the 1.6 liter version of the Escape only; "customers who already own 2013 Escape vehicles with the 1.6-liter engine are being advised to stop driving their vehicles and to immediately contact their dealers" Ford says, advising not even to risk driving the car to a service location.
Instead, the dealer will organize safe collection of the car, and the loan of a replacement vehicle while work to rectify the problem is undertaken. According to Ford, that repair is "straightforward" and should take less than an hour, though parts availability could become an issue; the loaner deal will be in place until the owner's car is fixed.
"The recall is being taken to replace an engine compartment fuel line, which could split and leak fuel, potentially resulting in an underhood fire; no injuries have been reported" Ford points out. "Ford is advising affected owners not to drive their vehicles and to contact their dealers immediately for the needed repair. Dealers will deliver a loaner vehicle to customers and will then transport their 2013 Escape to the dealership until the repair has been completed."
If all owners are prompt in contacting their deal, Ford estimates the fixes could be complete within two weeks. "It is extremely important that affected customers not ignore this recall" the company insists; those unclear as to what to do about their Escape can find details at the Ford owner site or by calling 1-866-436-7332.
11,500 cars are believed to be susceptible to the flaw, primarily found in the US. Ford will be ceasing test drives and deliveries of cars until the problem is addressed.