Ford has revealed a new midsize SUV, the Ford Territory, though drivers in the US will miss out on what looks like an appealing little crossover. Instead, the Territory is aimed squarely at China, as part of what the American automaker is hoping will be a huge – and lucrative – new market.
As a result, Ford is taking no chances. It partnered up with Jiangling Motors Corporation (JMC), in a joint venture that taps into the Chinese firm's prior knowledge of just what local drivers are looking for, along with complying with the country's fairly stringent rules about foreign investment.
The result is an SUV that Ford has high hopes for popularity in what's said to be China's fastest-growing segment: SUV buyers living in emerging, rapidly-growing cities. Set to hit dealerships in early 2019, it will have gas-only, mild hybrid, and plug-in hybrid drivetrain options. It'll also feature advanced connected car services, along with various driver assistance technologies.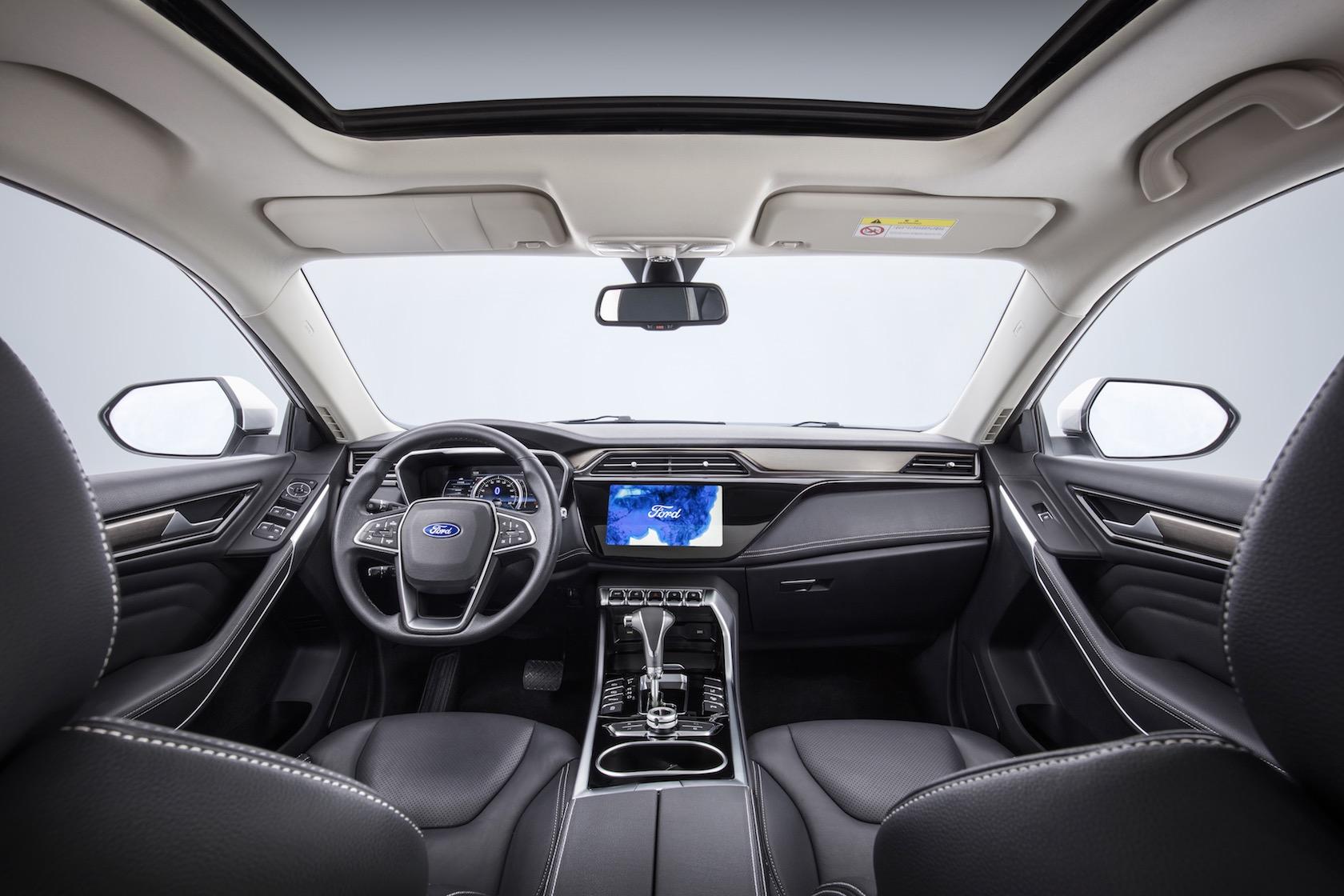 Outside, it's a far fresher design than Ford's aging Escape, with a more angular shape around the Ford mesh grille. LED lights with a unique LED daytime running light style have been used, and there are lower skid plates and chrome accents. The automaker is talking up the suspension system, too, which it says favors ride comfort and refinement rather than sporting prowess.
Inside, there's a surprisingly sleek cabin with Ford's Co-Pilot360 driver assistance tech. That includes adaptive cruise control and pre-collision assistance, voice-controlled infotainment, and a FordPass Connect embedded modem.
At launch, there'll be a gas engine, along with a 48V mild hybrid with Miller-Cycle technology. Finally, there'll be a plug-in hybrid, though Ford is yet to say exactly what sort of all-electric range it expects to offer. China has been aggressive in its green automotive ambitions, targeting 2m annual EV sales by 2020, and eventually planning to ban internal combustion engines altogether.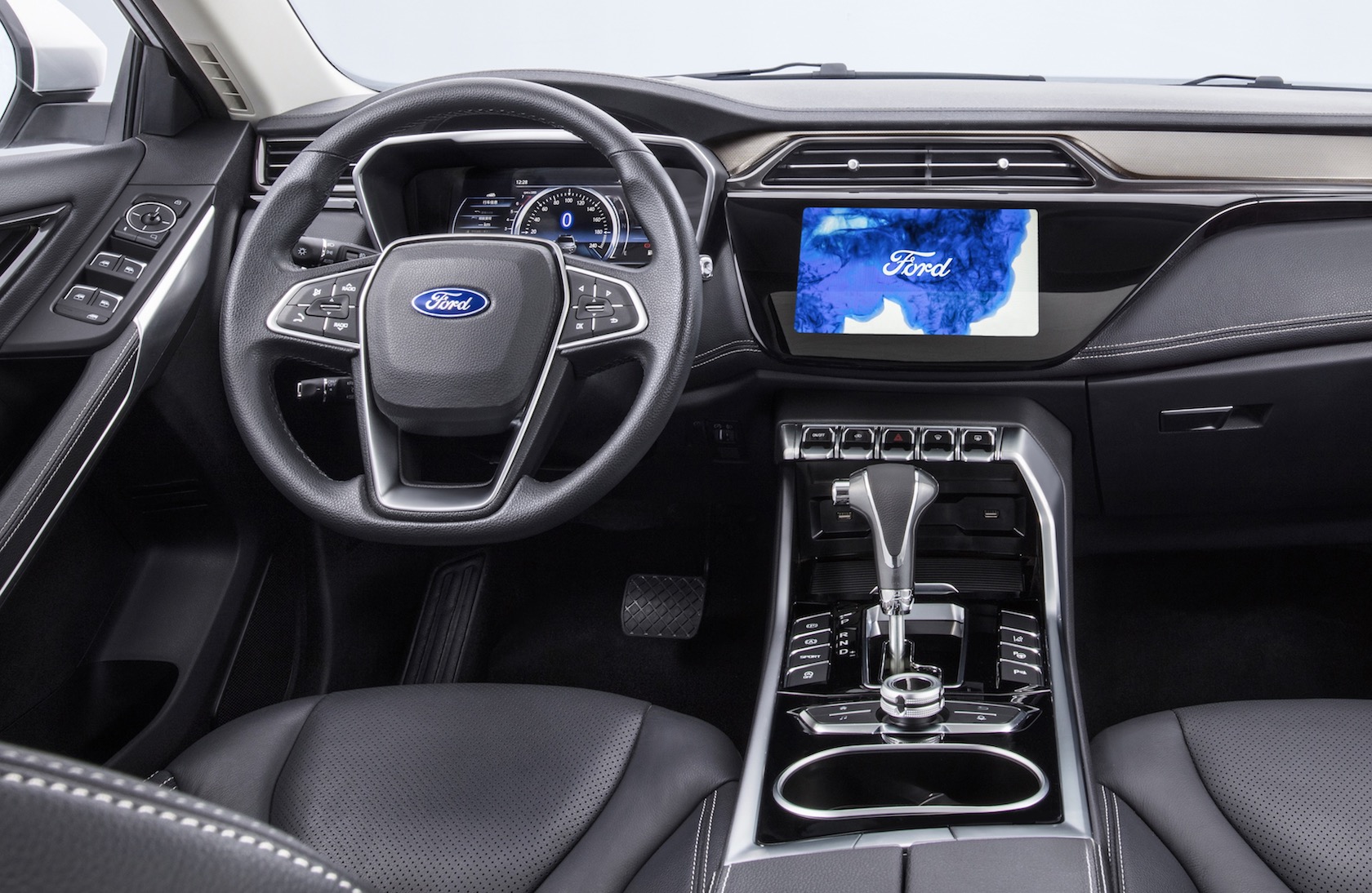 Despite the looming standards, it's still seen as a huge potential growth market for foreign automakers. GM's Buick, for instance, has experienced huge success in the country, with several cars in its line-up that are only available in China. It's not the only company, mind. Midsize SUVs, Ford points out, grew on average 38-percent between 2012 and 2016, with local automakers particularly capitalizing in that interest.
As a result, Ford plans to launch more than 50 new vehicles in China by 2025, as part of what it's calling its China 2025 plan. Back home, meanwhile, we can't be the only ones hoping that some of the Territory's detailing – particularly the impressively clean cabin – infiltrates Ford's US line-up.