Ford SYNC takes a European roadtrip with B-Max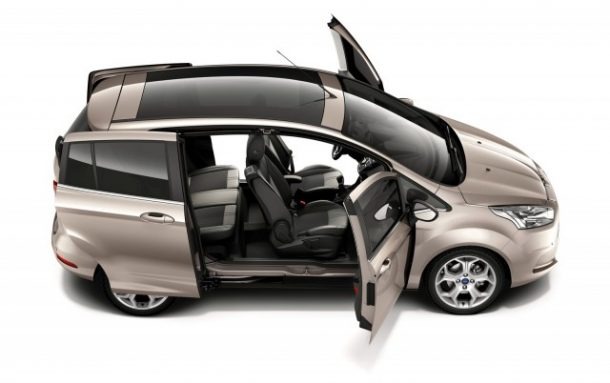 Ford's SYNC system is one of the best uses of in-car technology out there that's included by a manufacturer – but since its inception in 2007 it's been relegated to North America. The company aims to end that sad state of affairs next week at the Geneva Motor Show, when it introduces SYNC to European customers in the new 2013 B-Max crossover. he optional add-on will be added to other models afterwards. Currently the company hasn't said when the B-Max will hit the road, or how long after that it'll take to expand  the current line-up with the SYNC option.
If you're not familiar with SYNC, it's one of the more advanced in-car entertainment/navigation/voice control systems available. Co-developed by none other than Microsoft, the SYNC system combines touchscreen, voice controls and standard buttons to control navigation, climate control and other functions, including a cell phone connection via Bluetooth or Android and iOS apps. There's a considerable safety element, as it adds built-in hands free modes and emergency services contacts. An app platform and SDK help add to SYNC's expandability. Unlike some cometetive digital systems, SYNC remains free after the purchase of a vehicle.
And speaking of vehicles... they could have chosen a better one for SYNC's European debut. Not that there's anything wrong with the B-Max, but an economical box on wheels doesn't exactly scream futuristic. The 2013 B-Max is based on the Ford Fiesta, with a slightly extended platform to allow for sliding back doors for easy access. The 3-cylinder, 120-horsepower car should make for a pretty good city runner, just don't expect to see it drifiting around the Autobahn any time soon. SYNC is installed on three million cars in North America already – we'll see how long it takes Ford to get a foothold elsewhere.
[via Motor Authority]