Ford steers $1bn into Argo AI self-driving car brain startup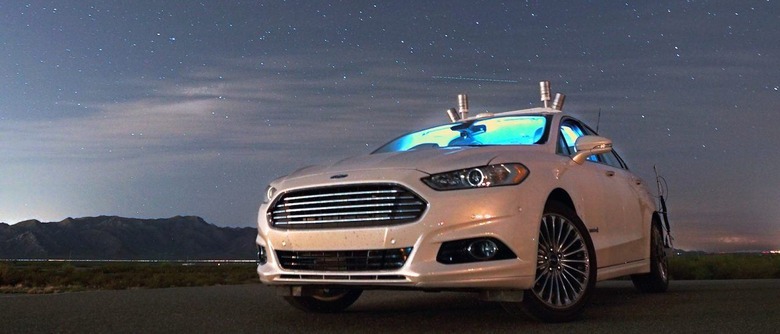 Ford will pump $1bn into a self-driving car artificial intelligence startup, Argo AI, with former Google and Uber experts at the helm. The investment will be doled out over the next five years, the automaker says, as Argo AI cooks up a smart and adaptable computer that can take over driving responsibilities from humans. The hope is that the resulting technology will be in charge of Ford's self-driving vehicle due to hit dealerships in 2021, as well as under the hood of other manufacturers' cars.
Ford committed last month to having an autonomous vehicle in production by 2021, as part of a significant push into electrification that will also see a Mustang hybrid and even a hybridized version of its best-selling F-150 truck. However, though convincing truck buyers that an electric drivetrain belongs anywhere near what's now a Ford icon will be tough, the self-driving timeline is undoubtedly the most challenging. Though Ford has long been undertaking its own research into the technology, it's also looking outside its business to fill in the gaps.
Argo AI is just one example of that in action. The company was founded by Bryan Salesky, who is Argo AI's CEO, and Peter Rander, company COO; they were, respectively, involved on Google and Uber's autonomous car projects. Each have backgrounds that include Carnegie Mellon National Robotics Engineering Center.
"As Ford expands to be an auto and a mobility company," Ford CEO Mark Fields said of the deal, "we believe that investing in Argo AI will create significant value for our shareholders by strengthening Ford's leadership in bringing self-driving vehicles to market in the near term and by creating technology that could be licensed to others in the future."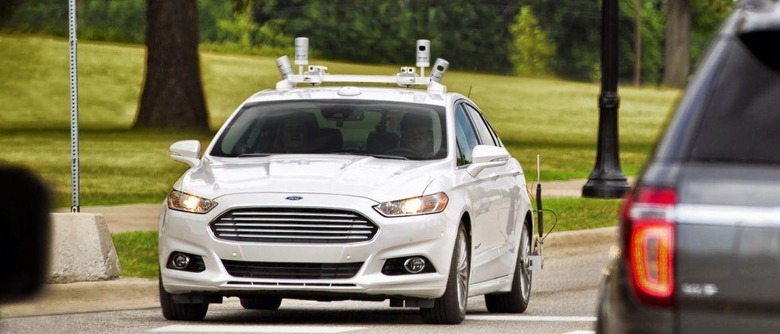 Ford's existing virtual driver system team will be combined with the team at Argo AI, and together they'll focus on the software for autonomous vehicles. Meanwhile, Ford itself will continue to develop the related hardware, including interior and exterior design, and the systems on which the software will run. The automaker will also be responsible for navigating the regulations and policy that self-driving vehicles will face before they're legally allowed on the roads at scale.
The goal is an SAE level 4 self-driving vehicle, which would allow the human occupants to tune out in all but the most challenging situations. Although not quite the do-everything SAE level 5 – which some question will even be possible in the short- to mid-term – such a car would be able to handle inclement weather, night driving, and more. Commercializing it all will be Ford Smart Mobility LLC, which will be pushing the 2021 vehicle for ride-sharing, package delivery, and other purposes.
Though Ford will be Argo AI's majority stakeholder, the artificial intelligence company will have a large degree of independence, it's said. Not only will employees have "significant equity participation" so that their own benefits are tied to its overall success, there'll be non-Ford directors on the board. That should help with the company's other goal: licensing the eventual AI that's developed to other manufacturers.
While Ford initially expects Argo AI's handiwork to be used in its vehicles alone, that's not the end-game. "In the future," the automaker suggests, "Argo AI could license its technology to other companies and sectors looking for autonomous capability." That would present a shortcut for other car firms wanting to add some degree of self-driving ability to their range, but also opens the door for autonomous systems in different fields. Intelligent factory robots, warehouse equipment, and even airport hardware could benefit from an AI hand at the virtual wheel.