Ford spills the EcoBoost beans on 2018 Expedition and F-150 power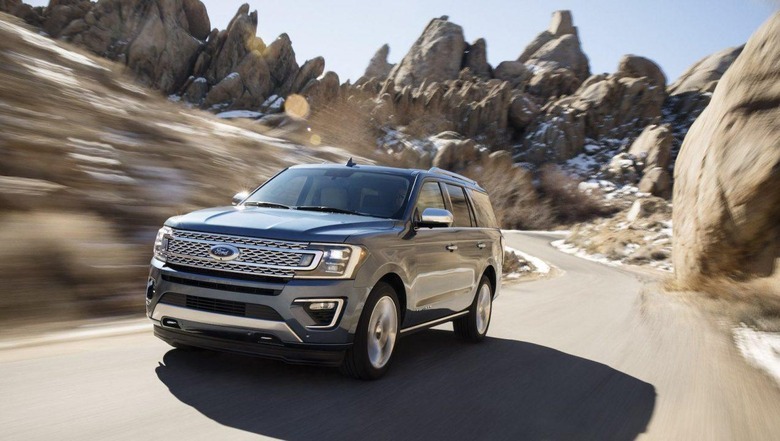 Ford promised something different with the 2018 Expedition and 2018 F-150, and that's coming under the hood. The upcoming SUV and truck will pack an all-new V6 engine, Ford has confirmed today, in addition to adding an updated turbocharged engine with the most power of an EcoBoost so far. It's part of what the automaker says is a push to coax more economy out of its bigger vehicles.
The all-new 2018 Ford Expedition will be offered with a single engine. That's a 3.5-liter EcoBoost, tuned differently depending on whether it's under the hood of the XL, XLT, and Limited, or the more expensive Platinum. The latter will also require 93 octane fuel.
The Explorer XL, XLT, and Limited will deliver 375 horsepower arriving at 5,000 rpm, and 470 lb-ft. of torque at 3,500 rpm. That's tested with 87 octane fuel. For the Platinum, meanwhile, the same engine gets 400 HP and 480 lb-ft.
Only fleet customers will get the XL, mind, including emergency services and law enforcement. The XLT, Limited, and Platinum series will be offered to individual buyers; the XLT will also have an optional FX4 Off-Road Package. The Expedition MAX, with its extended length, will be available with all trims when it and the regular SUV arrive in Ford dealerships this fall.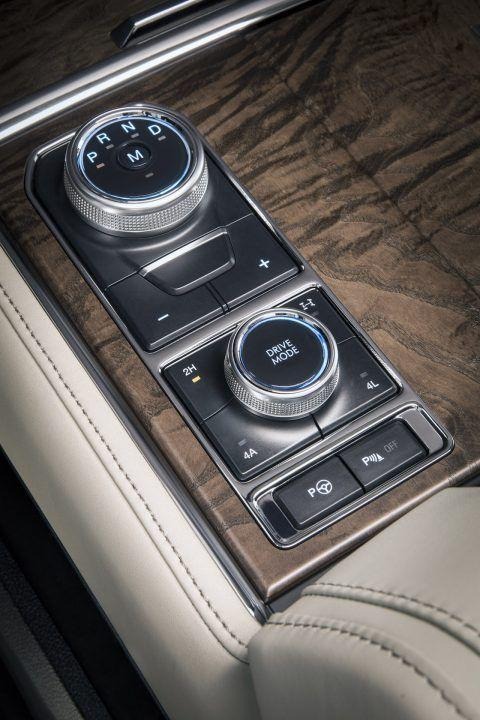 It'll have a 10-speed transmission, and the ability to tow up to 9,300 pounds. The gearbox will be shared by certain configurations of the 2018 F-150, which has a full five engine options for the new model year. Two are new gas engines, while three are updated; a 3.0-liter Power Stroke V6 diesel will be added as a sixth option next spring.
Brand new is a 3.3-liter V6, with 290 HP and 265 lb-ft. of torque, 8 HP and 12 lb-ft. improvements over last year's 3.5-liter V6. It's expected to boost economy, too, with an estimated 5-percent enhancement.
An all-new second-gen 2.7-liter EcoBoost gets 25 lb-ft. more torque, at 400 lb-ft. Ford says it comes in lower in the engine range, too, mimicking a naturally-aspirated V8. It'll get the 10-speed gearbox as standard. Meanwhile, the 5.0-liter V8 is also enhanced, with Ford borrowing engine treatments from the Mustang GT350 and improving horsepower to 395 HP and torque to 400 lb-ft. It'll also get the 10-speed gearbox.
Auto Start-Stop will be standard across the range. The 2018 F-150 will arrive in dealerships this fall.