Ford SmartDeviceLink poised to become industry standard for car apps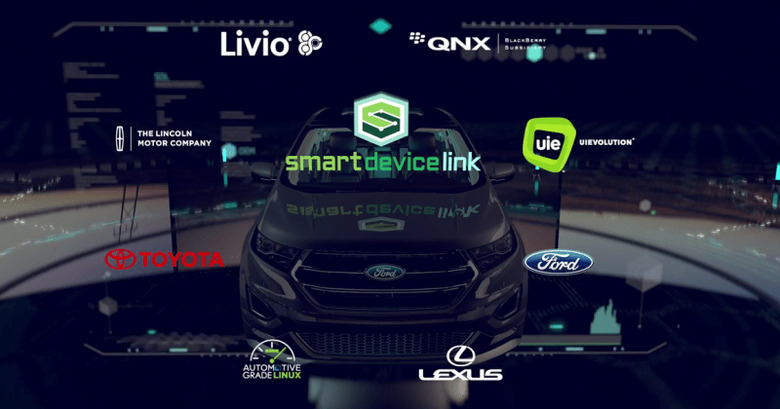 Vehicle infotainment systems pretty much experience that same somewhat isolated and dispersed situation that the IoT industry is experiencing. With cars, however, the problem is less pronounced, perhaps because of fewer but stronger players. Still, standardization can still go a long way in pushing new technologies and new lifestyles forward, which is why Ford is offering its SmartDeviceLink software even to its rivals, with Toyota as one of the first to commit to it.
Ford already has its AppLink software on its SYNC system, so what is SmartDeviceLink or SDL? Simply put, it is the open source version of AppLink, which in turn is software that lets drivers control smartphone apps using only their voice. Apps like Spotify, Glympse, iHeartRadio, and more are already supported. In a future update to AppLink, Ford will be basing that software on SmartDeviceLink, further strengthening SDL's position as a base platform.
That will be the platform on which other car makers can build their own unique infotainment experiences, while at the same time offering a familiar interface for app developers to hook into. At least that's the goal. The open source nature of the software, which is being managed by Ford subsidiary Livio, would, in theory, make it a viable starting point for car makers without entirely becoming beholden to Ford's own goals.
That, of course, depends on how many car makers and industry players adopt Ford's software. So far, only Toyota has been announced to have already committed to using SmartDeviceLink. Others, like Peugeot, Honda, Subaru, and Mazda are taking a non-committal "investigating" stance. Amusingly, QNX Software Systems, a BlackBerry subsidiary that develops a real-time operating system (RTOS) for cars and embedded systems, is said to also be interested, which goes full circle because Ford uses QNX for the OS on its SYNC 3 system.
An industry standard for safely controlling smartphone apps in cars via voice would definitely help upgrade many cars to the modern age. But standards today no longer really mean standard. In fact, even if things go Ford's way, there will then be three standards competing for user as well as developer attention: Ford's SmartDeviceLink, Apple's CarPlay, and Google's Android Auto. May the best software win!