Ford shows off pair of 2015 F-150 trucks bound for SEMA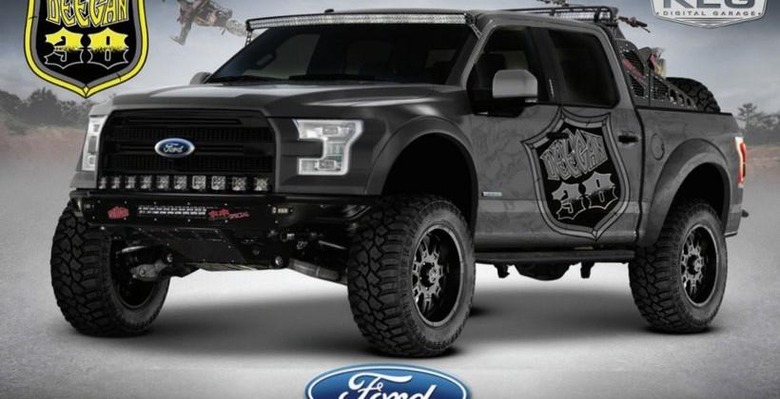 If you are a fan of trucks, you are probably aware that Ford has made a significant change to its incredibly popular F-150 truck for the 2015 model year. The major change that the automaker has made is moving to an all aluminum body allowing the truck to shed 700 pounds for increased fuel economy and performance. Ford is showing off a couple of the new 2015 F-150 trucks that will be on display at SEMA vying for the "Hottest Truck" award at the show.
Ford expects to win this award at the show for the fourth year in a row with its all-new F-150 models tricked out by SEMA builders just for the competition. One of the trucks that will be on display is the Deegan 38 truck built to highlight Ford Racing's Brian Deegan. This truck uses a 3.5L twin-turbo EcoBoost engine and has cool parts from many companies.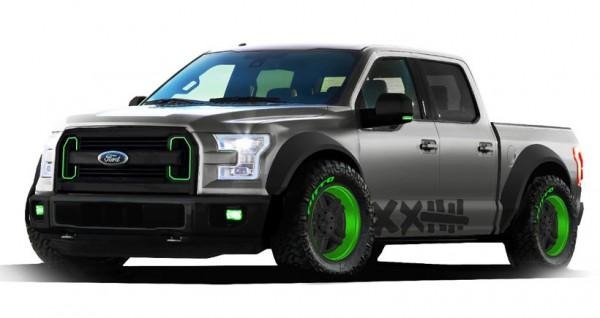 The truck has Mickey Thompson Performance tires and wheels, Fox Racing Shox, KC Highlights, and lots more accessories. The second truck is called the Vaughn Gittin Jr. street truck. This truck is opposite the lifted Deegan 38 truck with a special custom suspension.
The suspension for the truck has 12-inches of adjustment so it can adjust to any situation. It has Recaro seats inside to hold up to five people. Gittin says that the truck was built as a daily on and off road driver that can drift and jump. Check out our first drive of the 2015 F-150 for more details on the truck.
SOURCE: Ford