Ford plans to surpass its hybrid sales record this month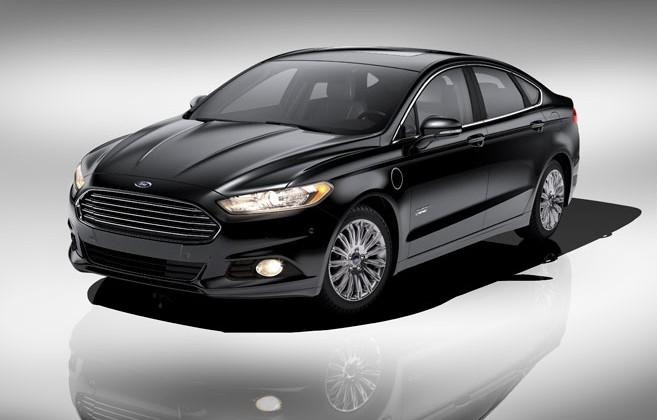 Ford has decided that this year, it will surpass its hybrid sales record. It's highest annual amount of hybrids sold dates back to 2010, the year it sold 35,496 of its Fusion and C-Max hybrids. Currently, the car manufacturer has sold 29,561 hybrids this year alone, meaning that it only needs to sell about 6,000 more hybrids to beat its original record, a feat that it believes can be accomplished within this month.
Erich Merkle, the U.S. sales analyst for Ford, stated that the company is doing everything it can to grow its sales in the "largest hybrid markets in the country." Ford's hybrid market share reached 18% in April, but it still has a long ways to go to reach Toyota's 58% hybrid market share. However, things are looking bright for Ford, with the company's Fusion hybrid deliveries increasing by up to 5 times this past April.
While the sales of its hybrids are rising, demand for Toyota's hybrids is decreasing. Sales of Toyota Camry's hybrid decreased 26%, and the sales of the Toyota Prius have dropped 21% in April and 12% this entire year. Toyota stated earlier last month that the sales of its hybrids may fall short of its targeted 250,000 sales goal this year. While that's bad news for Toyota, it's great news for Ford.
Ford still has a long ways to go before catching up to Toyota's hybrid sales, but with the demand of its hybrids going up and the demand for Toyota's hybrids going down, it feels optimistic. The 3,989 sales of the Ford Fusion surpassed the 3,257 Toyota Camry hybrids that sold this year, although the Toyota Prius surpassed both cars' sales combined with its 19,889 vehicles sold. It may be a long while before Ford can match up to Toyota, if it ever can, but even if it doesn't, things are looking better for its hybrid sector. For more news related to Ford, be sure to check out our Cars Hub.
[via Bloomberg]