Ford Mustang Mach-E 1400 Gallery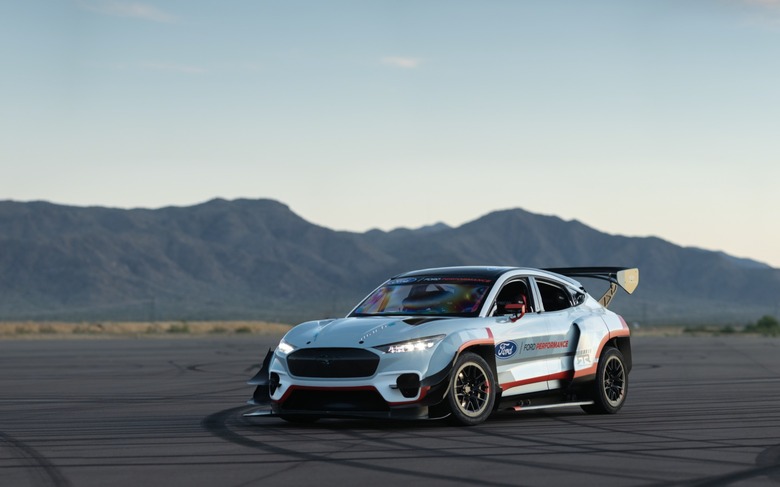 The "E" may ordinarily stand for "electric" but, in the case of the Mustang Mach-E 1400, it's just as much about "Excess." Tasked with ending once and for all the misconception that electrified automatically means dreary, Ford Performance and RTR took the body of a Mustang Mach-E GT and turned it into a 1,400 horsepower beast. Designed to be just as much at home drifting as pulling speed runs, it's an uncompromising example of just what EVs can do.
A regular Mustang Mach-E GT has three motors: the Mach-E 1400 has seven. Three at the front and four more at the rear open the door for plenty of configurations, whether that be front-, rear-, or all-wheel drive. The huge body kit, meanwhile, is good for up to 2,300 pounds of downforce at 160 mph.
Ford is using the car as a (very entertaining) test bed for its research into performance electrification. Yes, that means you can't buy one right now, sadly. However don't be surprised if elements trialed out with this track monster show up in future Ford vehicles down the line.