Ford GT may be limited to 100 units in the US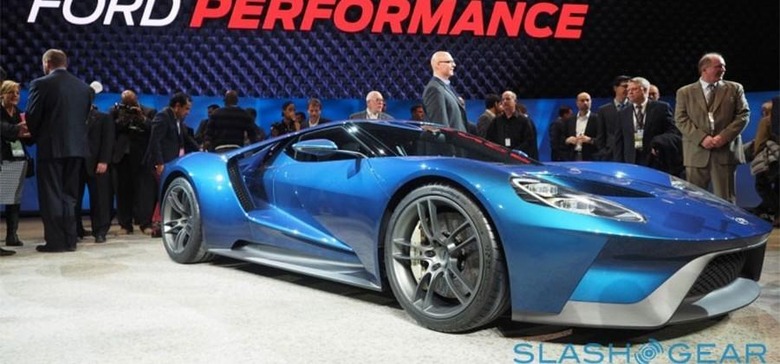 I live in a moderate sized city (at least for East Texas) of less than 90,000 people. Despite the smaller population, we have a massive number of very wealthy folks thanks to old oil money and a gigantic medical community with docs dragging in the big bucks all over the place. That means you can drive down the street here on any given day and see a couple Ferraris, Lamborghinis, a plethora of Porsches, Teslas, McLarens, Bentleys, and the occasional Rolls or Ford GT. I've been hoping that one of those well-heeled folks might plunk down the cash on the 2016 Ford GT just so I can see one in person.
As it turns out the chances of any of us seeing a 600+ hp Ford GT in person here in the US are slim. Word is that only 100 units will be making their way to the US for the 2016 model year. Global production is pegged to be as low as 200 units.
Ford never made a secret that the car would be rare, execs had touted a very low production figure of 250 and now it seems the GT will be even more exclusive. That means the chances of even catching a glimpse of one of these down at your local dealership is incredibly rare. The base price of $400,000 is steep, but with only 100 units, you can bet they will sell out quickly.
The other 100 units are said to be going to different foreign markets. The UK will get fewer than 20 units with other major Ford markets getting ten each. I guess we will all need to watch the FIA World Endurance Championship to get a look at one.
SOURCE: Autoweek