Ford GT Liquid Carbon gives boosted supercar the design it deserves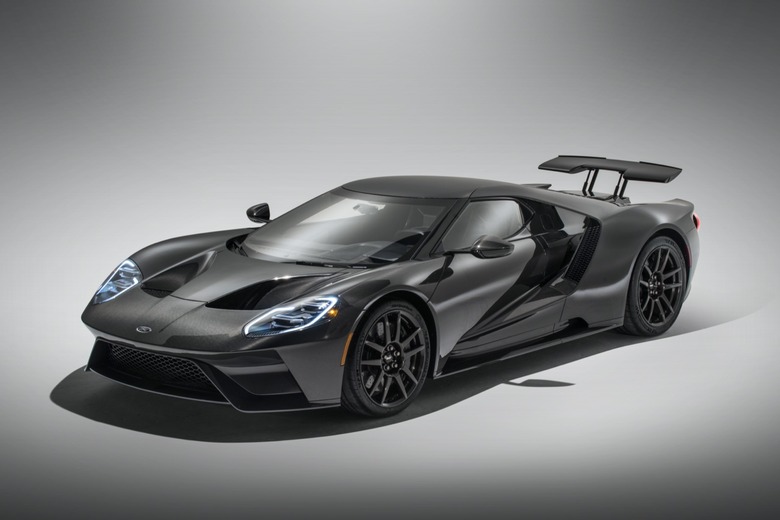 Ford has upgraded its GT supercar, adding more power and boosting cooling for sustained performance, while adding a gorgeous new Liquid Carbon finish. The 2020 GT now gets 660 horsepower from its 3.5-liter EcoBoost twin-turbo V6, an increase of 13 hp over the previous model.
Ford credits that to revised engine calibration, along with gallery-cooled pistons and higher-energy ignition coils. The torque band has been made broader, and engine cooling has been increased as well. New buttress air ducts promise as much as 50-percent more air flow, Ford claims.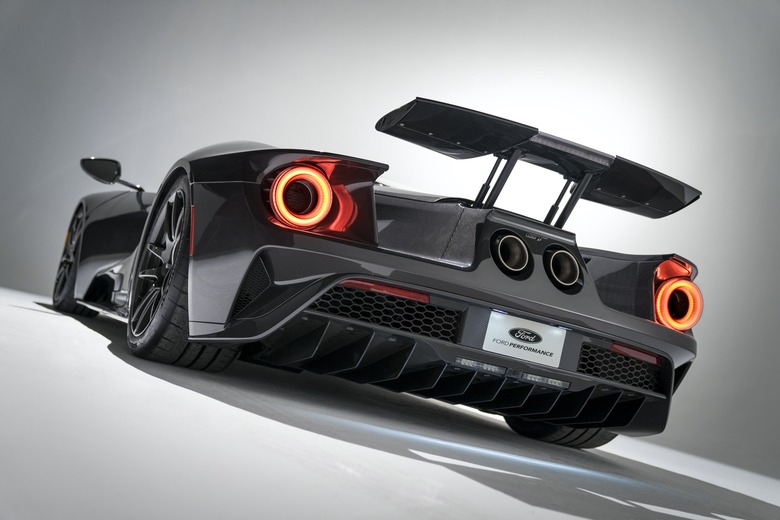 Along with larger intercoolers, it means peak power should be available more consistently for track use. Ford has also tweaked the drive mode settings, most notably by increasing the suspension damping in track mode. That should pay dividends for handling and body control.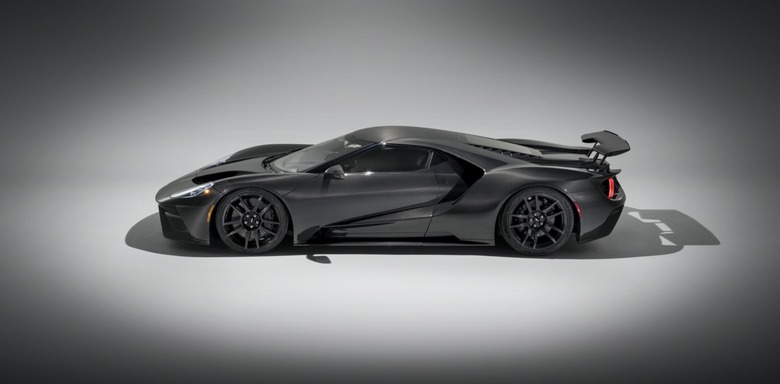 The other big mechanical change is the Akrapovič titanium exhaust, which will now be fitted as standard. It's nine pounds lighter than the old standard exhaust, and also comes with a more aurally-pleasing soundtrack.
2020 Ford GT Liquid Carbon
Joining that improved sound is a whole new look for the GT. Ford is introducing a Liquid Carbon finish for the 2020 model year, which leaves the carbon fiber body uncovered by a paint color. Instead, Ford uses a special clear coat, which allows the carbon weave to stay visible but still be protected.
It's the handiwork of Multimatic Niche Vehicles, which produces the GT for Ford. "The results of this ongoing partnership between Multimatic and Ford Performance speak for themselves," General Manager Angus Smith says of the new finish, "as each visually stunning and unique Liquid Carbon GT is a manufacturing marvel, showcasing the characteristics and nuances inherent in carbon fiber composites."
Carbon fiber wheels will be standard on the GT Liquid Carbon, while over-the-top stripes will be optional. Ford will offer both the dual center stripes and the single stripe options there. Painted mirror caps will also be available, and both they and the stripes will be available in the seven standard and extended color palettes. Titanium lug nuts, six-point racing harness anchors, five brake caliper colors, and five interior options will be offered.
The 2020 Ford GT is already in production, with deliveries ongoing. Ford says it still plans to cease manufacturing in 2022.