Ford GT Competition Series puts supercar on a diet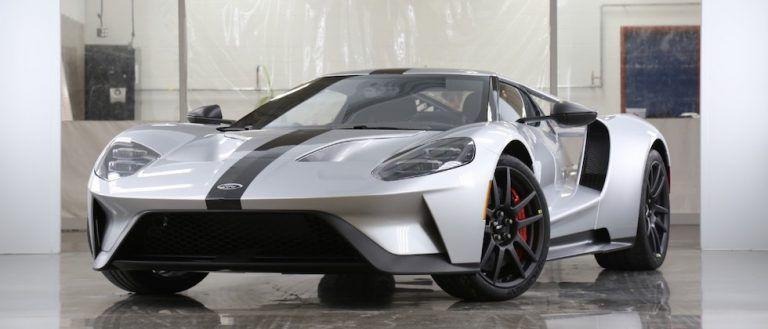 Take the super-exclusive Ford GT, trim what little fat you might be able to find, and you end up with this: the Ford GT Competition Series. Few would describe Ford's supercar as anything close to being obese, but the automaker is giving the coupe every edge it can when it comes to track performance. That includes ditching the creature comforts, but it's only the start.
Gone is the air conditioning system, along with the radio and its speakers, plus any stowage space. Even the cupholders have been deleted. A badge on the center console explains why you're getting little more in the way of controls than a multi-function steering wheel with anodized red paddle shifters. Though you still get Alcantara-clad racing seats with red accents, the cabin features exposed carbon trim.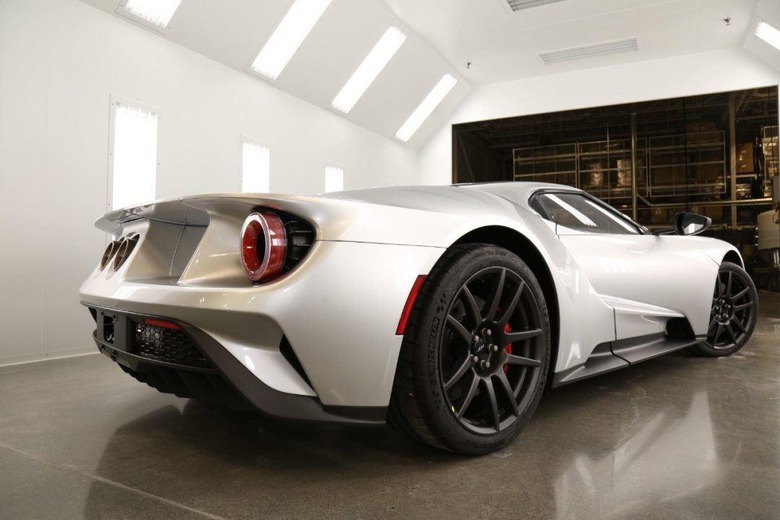 The lightweight material shows up elsewhere, too. Gone is the regular glass engine cover, replaced with a Perspex acrylic version that has a manual latch and a carbon fiber prop rod. The bulkhead glass behind the cabin uses a sheet of Gorilla Glass half the thickness of the regular GT.
Anything offered as an option on that car for weight gains, like carbon fiber wheels, are standard on the Competition Series version. The lug nuts are titanium, as is the exhaust system. Exposed carbon fiber carries over to the exterior too, with a gloss-finish stripe running down the center of the car; it's also used on the side mirror caps and the A-pillars, plus the lower body trim.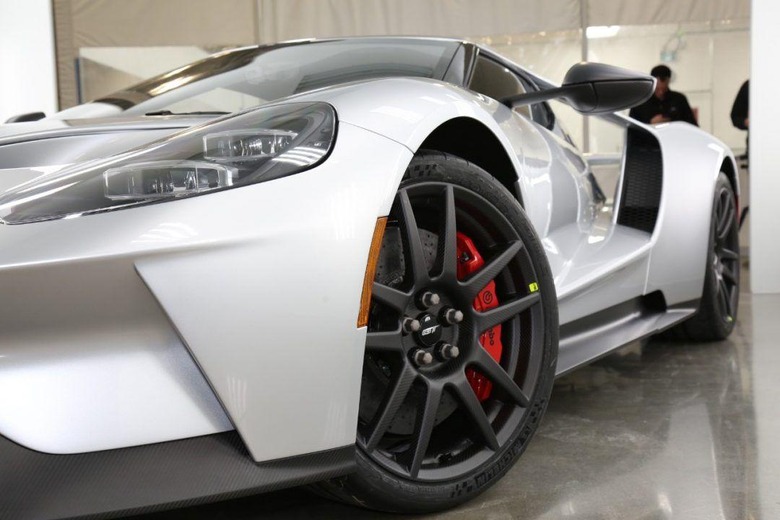 The standard GT's FIA-certified steel roll cage is retained, as is the active aerodynamic system. Nonetheless, the combination of weight cutting and new materials not only drops the curb weight – Ford isn't saying by how much at this point – but lowers the center of gravity, too. The result should be better performance and handling out on the track, even though the car's 3.5-liter turbocharged V6 still puts out the same 675 horsepower.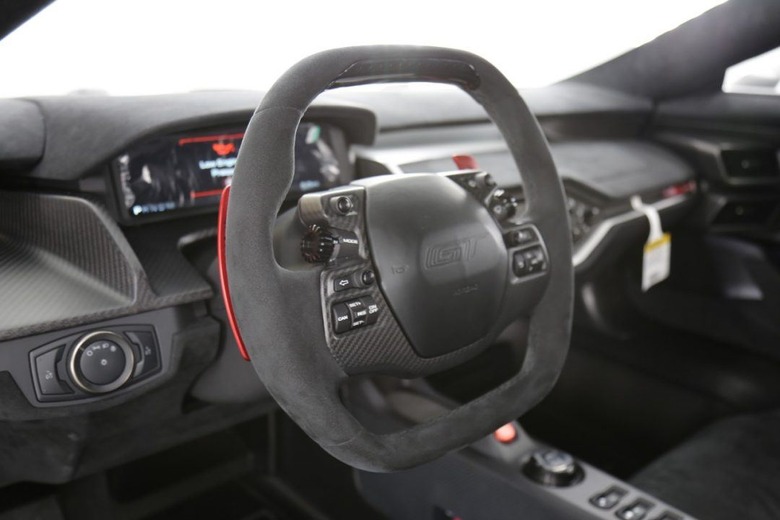 Standard are a 7-speed sequential shift dual-clutch manual transmission, rear-wheel drive, and independent front and rear suspension with electronic active damping and a front lift system. Brembo carbon ceramic brakes have six pistons on the front and four on the rear.
Ford will offer the GT Competition Series as a limited number of cars, in six colors: Shadow Black, Frozen White, Ingot Silver, Liquid Blue, Liquid Grey, and Triple Yellow. It'll be sold alongside the standard GT, though pricing has not been confirmed. Expect to pay a fair amount more for getting considerably less.