Ford goes green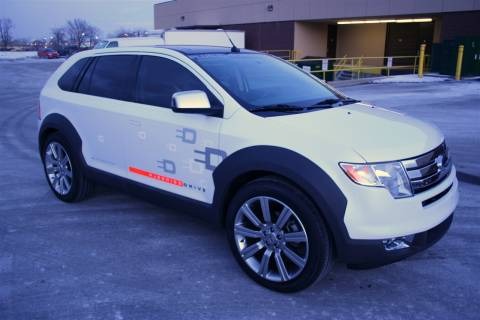 Timely among the flurry of news that the EU is seeking ever more stringent carbon dioxide emissions limits for new cars comes AutoblogGreen's joyride in the latest products out of Ford's Sustainable Mobility Test Lab.  Most striking was this heavily-customised Ford Edge, running on 22-inch Land Rover Sport wheels and powered by electric motors mounted on the axles.
Designed to showcase just how flexible Ford's nascent HySeries drive can be, the Edge is capable of being fitted with battery packs of multiple varieties, hydrogen fuel-cells or even – though rather spoiling the point one thinks – a supplementary petrol or diesel-fuelled engine.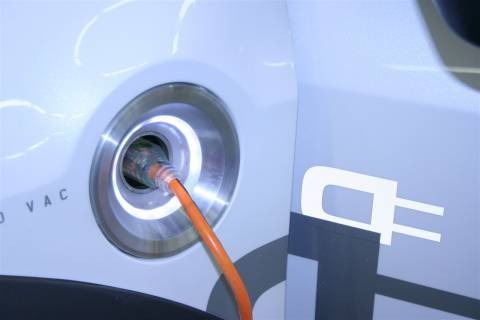 "Overall, the driving experience was pretty much, one of driving a totally silent Ford Edge carrying a full load of cargo" AutoblogGreen's Sam Abuelsamid
There's plenty of discussion around new battery technology, regenerative braking and other prototypes in use by the testers over at AutoblogGreen, as well as a video of the Edge in action.  Considering the fact that if Brussels has its way we might be forced to drive vehicles more in common with these test-mules than what you have sitting on your drive outside, it's reassuring that we won't all end up in a Prius.
AutoblogGreen [via Autoblog]