Ford Developer Program now open to all, we go hands-on with new apps on Sync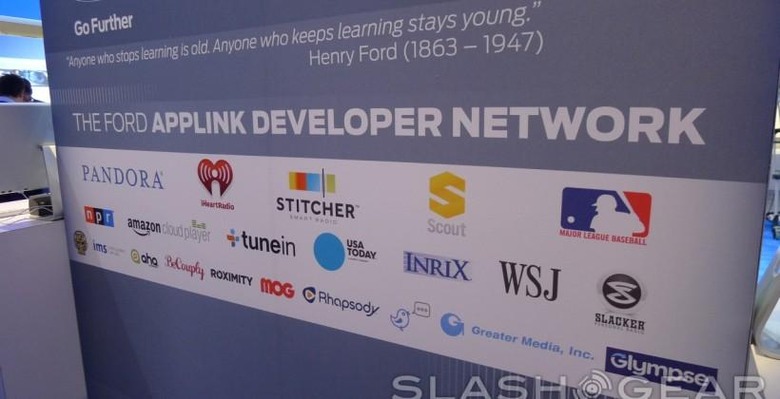 A couple days ago here at CES 2013, Ford held their presser and announced a few new things, specifically concerning the company's Developer Program for its in-car Sync AppLink API. Ford announced open and free availability of the SDK to any mobile app developer. We ended up stopping by the company's booth to find out more, and got some quality hands-on time with the platform.
First off, Ford ended up opening its Sync AppLink Developer Program to all developers for free, whereas in the past, the company kept it closed to only a handful of mobile app developers. The SDK and APIs will allow app devs to add voice-control features to their apps to work exclusively with Ford vehicles. The company has already worked with the likes of iHeartRadio, MOG, MLB, Pandora, and more, but they're not bringing more apps into the mix, including USA Today, the Wall Street Journal, Rhapsody, and Amazon Cloud Player.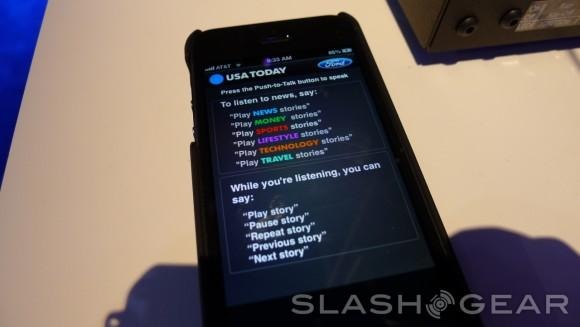 Ford Sync works by connecting your iOS or Android smartphone to your vehicles entertainment system. From there you can control your smartphone with your voice, as well as apps that come loaded with the technology. There's nothing special that users need to do to get the Sync technology on a compatible app — the update will come as usual through the iTunes App Store or Google Play.
It's pretty self-explanatory at this point, and thanks to Ford's announcement of bringing the technology to anyone, we should be seeing a lot more mobile apps that will come with Ford Sync support built-in, making it even more tempting to go ahead and get that new Ford Fusion. In fact, over 1,000 app developers have already signed up for the new open-source program. Currently, iPhones have to be connected through USB in order to sync it with the vehicle's entertainment system, while Android devices can utilize Bluetooth.