Ford confirms 2019 Ranger pricing starting at $25,395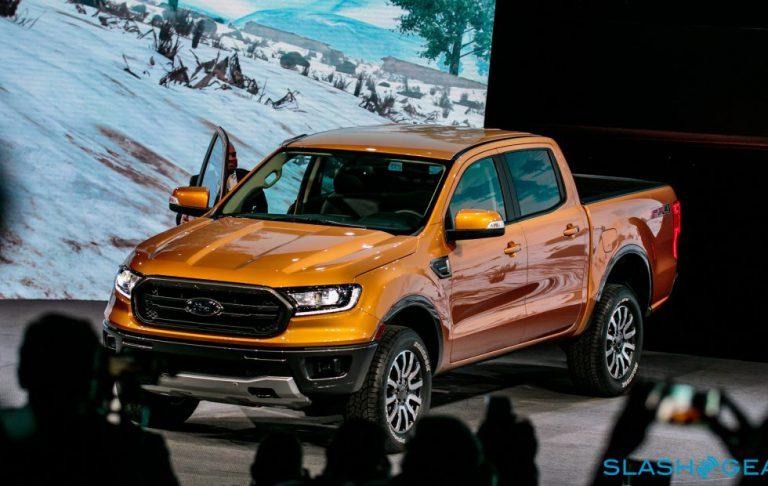 If you ever needed any proof that Ford is serious about competing with the 2019 Ford Ranger, just look at the prices it has confirmed for the mid-size truck. Ford is going to sell the 2019 Ranger XL with a 6-foot box in 4x2 SuperCab configuration for $25,395. This marks the return of affordable trucks in a market where prices have soared in past years.
That $25,395 price tag also includes the $1,095 destination and delivery fee. Those wanting fancier SuperCab 4x2 versions can get the XLT with 6-foot box starting at $29,035 and the Lariat with 6-foot box starting at $33,305. If you want that SuperCab, but in 4x4 flavor, the base XL 4x4 with a 6-foot bed is still an impressive deal at $29,555 again including the destination and delivery fee.
Step up to the SuperCab 4x4 XLT and you will spend $33,035, the Lariat will climb to $37,305. If you need four doors the 4x2 SuperCrew with a 5-foot box starts at $27,615, XLT starts at $31,210, and the Lariat with 5-foot box starts at $35,480
Stepping up to the top of the line 4x4 SuperCrew model starts at $31,775 with the 5-foot box, XLT is $35,201, and the Lariat is $39,480. You will certainly be able to option these trucks to much higher prices if you desire.
Ford is serious about this market and the pricing of its new Ranger proves it. We caught our first glimpse at the 2019 Ranger at the Detroit Auto Show back in January. We went eyes on with the truck in person shortly after and liked what Ford was cooking up. We've also cobbled together five things you will want to know about this truck.