Ford celebrates Mustang's 50th with vivisection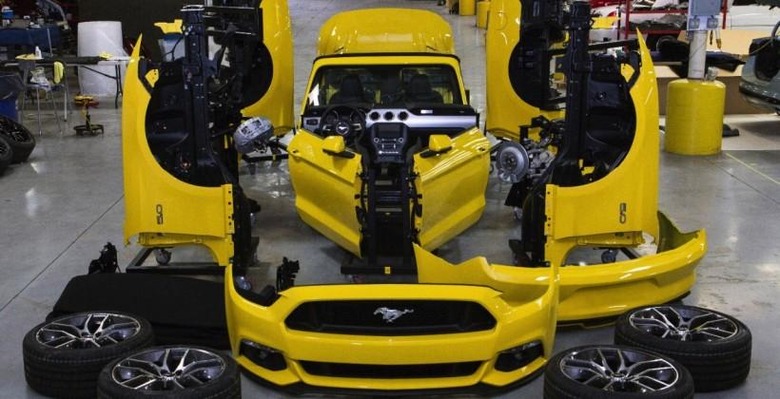 Ford is celebrating the fiftieth anniversary of the Mustang, and it's doing it by cutting up the car into chunks and carrying it all the way up to the top of the Empire State Building. The stunt actually harkens back five decades, when Ford put an original Mustang convertible on the open-air deck 1,000 feet up. Meanwhile, if you prefer celebrations you can actually drive, there's a 50 Year Limited Edition version that doesn't come in pieces.
There's enough room on the deck for the car to sit and people to still have access, but actually getting it up is another matter. Ford needed to call on DST Industries – which actually worked on the original Empire State Mustang display – to help them cut up a real car into pieces that would fit into the elevators.
In fact, two donor cars were used, with the second forming the basis of a tubular steel subframe that holds the show car together. Everything was transported up on custom carts, assembled in under six hours, and will be left there until the end of Thursday.
Even when brought down to the road again, the show convertible won't be doing much driving. Instead, Ford has a special edition of 1,964 Mustang 50 Year Limited Edition cars it'll be offering this fall, fitted with nearly every option on the list.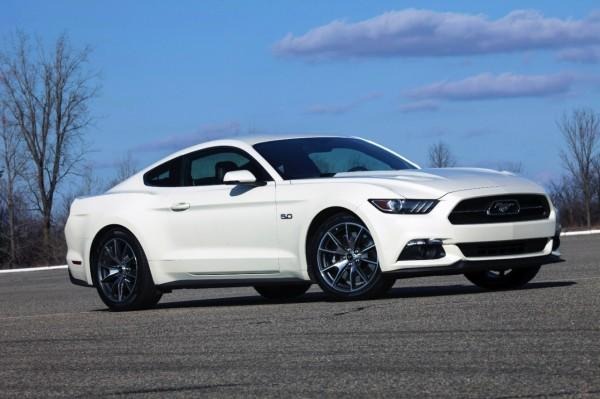 In fact, the only choices remaining will be either an automatic or manual transmission, and the car's color, with a pick between Wimbledon White or Kona Blue. Ford has thrown a little extra chrome on there, too, as well as louvered rear quarter-windows made of layered sheets of glass, and a cashmere-stitched leather steering wheel on the front.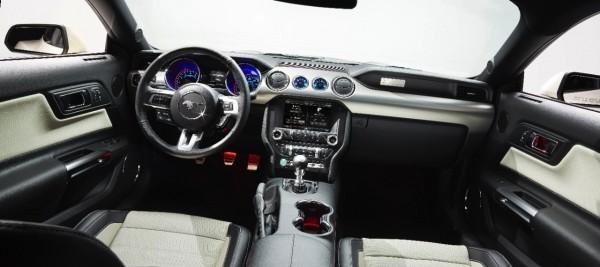 Unique alloy wheels and special badging round things out. The 50 Year Limited Edition will be the first fifty cars to roll off Ford's 2015 Mustang production line later in the year.