Ford begins 3D-printing parts with Carbon3D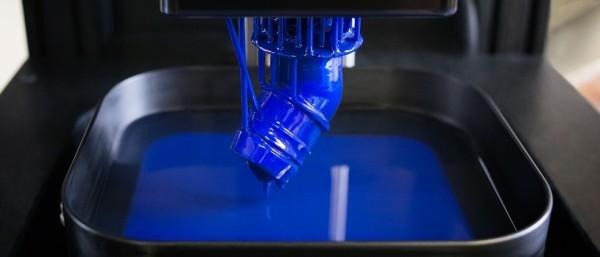 This afternoon Ford announced their collaboration with Carbon3D to begin producing high-quality automotive-grade parts with speed. This team-up began in December of 2014 when the companies began talks on how they might speed up production of certain elements in vehicles while retaining quality control. Redwood City-based Carbon3D presented CLIP – Continuous Liquid Interface Production technology. This technology is able to grow parts from UV-curable resins "at speeds as much as 25 to 100 times faster than conventional 3D printing processes." With quality Ford expects, of course.
As Ford suggests, "the resulting parts boast mechanical properties that are applicable for a range of needs for Ford vehicles" – this includes automotive-grade parts. This is not the kind of 3D-printing your local college is doing to make artificial legs and artwork, it's heavy duty.
"Our ability to innovate depends on how quickly we can move from idea to production," said Raj Nair, Ford group vice president, Global Product Development.
"This technology enables us to quickly create automotive-grade parts for product design prototypes – and perhaps even production parts – faster than ever before, so we can deliver new vehicles to customers even sooner."
Some of the first pieces of equipment Ford will be creating using this 3D-printing technology includes elastomer grommets for the Ford Focus Electric.
They've also made damping bumper parts for the Transit Connect – you'll see one of each below.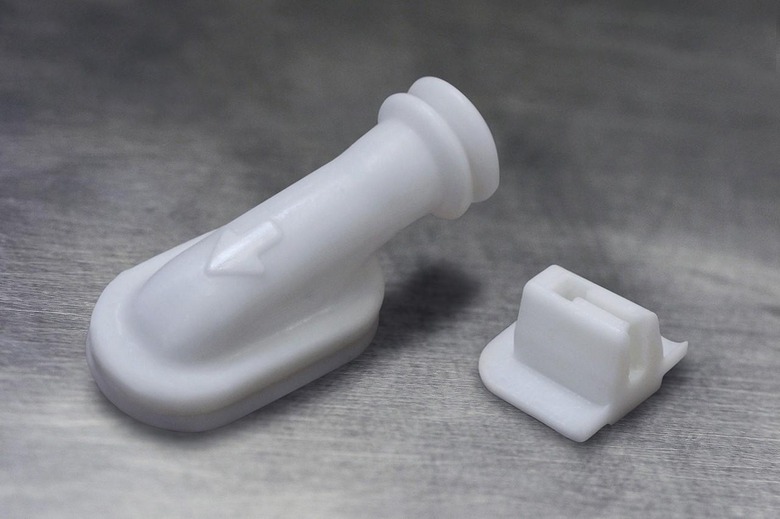 Stick around our Cars hub for more information as Ford continued to release new bits and pieces this afternoon!