With Ford SYNC, you're able to interface with your vehicle through your steering wheel for calls, music, and directions. With Automatic, car owners are able to get vehicle diagnostics sent to their smartphone. Together, Ford and the team behind the Automatic device are creating a smarter system.
Automatic will remain a 3rd-party piece of equipment, and Ford won't have the Automatic device plugged in to vehicles right off the line. This isn't by any means an acquisition or team-up of that manner.
Instead, what we're seeing here is Ford working with Automatic to allow SYNC to interface with the Automatic device. Instead of picking up your smartphone to see vehicle diagnostics, you'll be able to access Automatic data from your steering wheel and/or with voice control with the iPhone.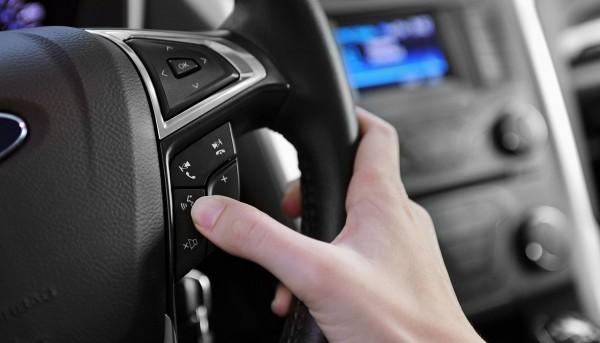 This hookup will work with IFTTT as well. Ford notes this week that this Automatic team-up will give Ford drivers access to IFTTT recipes with the SYNC push-to-talk button.
• Press the button to start your smart blender at home.
• Press the button to send your Uncle a link to a cat photo.
• Press the button to let your child know you're on your way to pick them up from the farm.
The possibilities are as endless as your imagination – such is the power of IFTTT. The following vehicles are able to work with Automatic right now:
• 2011-2015 Ford Explorer
• 2013-2015 Ford Flex
• 2011-2014 Ford F-150
• 2011-2015 Ford F-Series Super Duty
• 2013-2015 Ford Taurus
• 2013-2015 Lincoln MKS
• 2013-2015 Lincoln MKT
• 2011-2014 Lincoln MKX
• 2015 Lincoln Navigator
This upgrade to Ford SYNC-Automatic integration will be available to iOS users "in coming weeks." The connection will be made through the Automatic iOS app specifically.