The Infiniti brand was formed with a singular mission: to create an automobile that one would want to take on an endless drive. Now, the automaker is facing its biggest change in its thirty-year history, a wholehearted embrace of electrification. While parent company Nissan is at the helm, the heritage of past, present, and future Infiniti vehicles can be traced directly to the Prince Motor Company, acquired by Nissan in 1966, and particularly the Prince Skyline Sport with a familiar double-arch grille and crescent cut rear window. They're styling elements that are still present in the modern-day Infiniti. What's under the hood, though, will be very different.
Infiniti is no stranger to embracing technology. The first carmaker to offer the world's first driver assistance technologies like a 360-degree around-view monitor, a rearview camera, and a moving object detection system, the Japanese carmaker has also been at the forefront of active safety systems such as forward collision warning and lane departure warning.
Sometimes, though, you really need to see the tech to know that it's there. It's why Infiniti is so eager to highlight its new, next-generation infotainment system, known as Infiniti InTouch. With twin HD screens – 8-inches for the upper display and 7-inches for the lower touch panel – the system also comes with standard Apple CarPlay and Android Auto, and an in-vehicle Wi-Fi hotspot capable of connecting up to seven devices.
"I've got three children, and on those long road trips Wi-Fi comes in handy," Tim Franklin, Director of Global Planning at Infiniti told me. "I'm very happy with the functionality of the new infotainment system, and it's a game-changer once you try it out."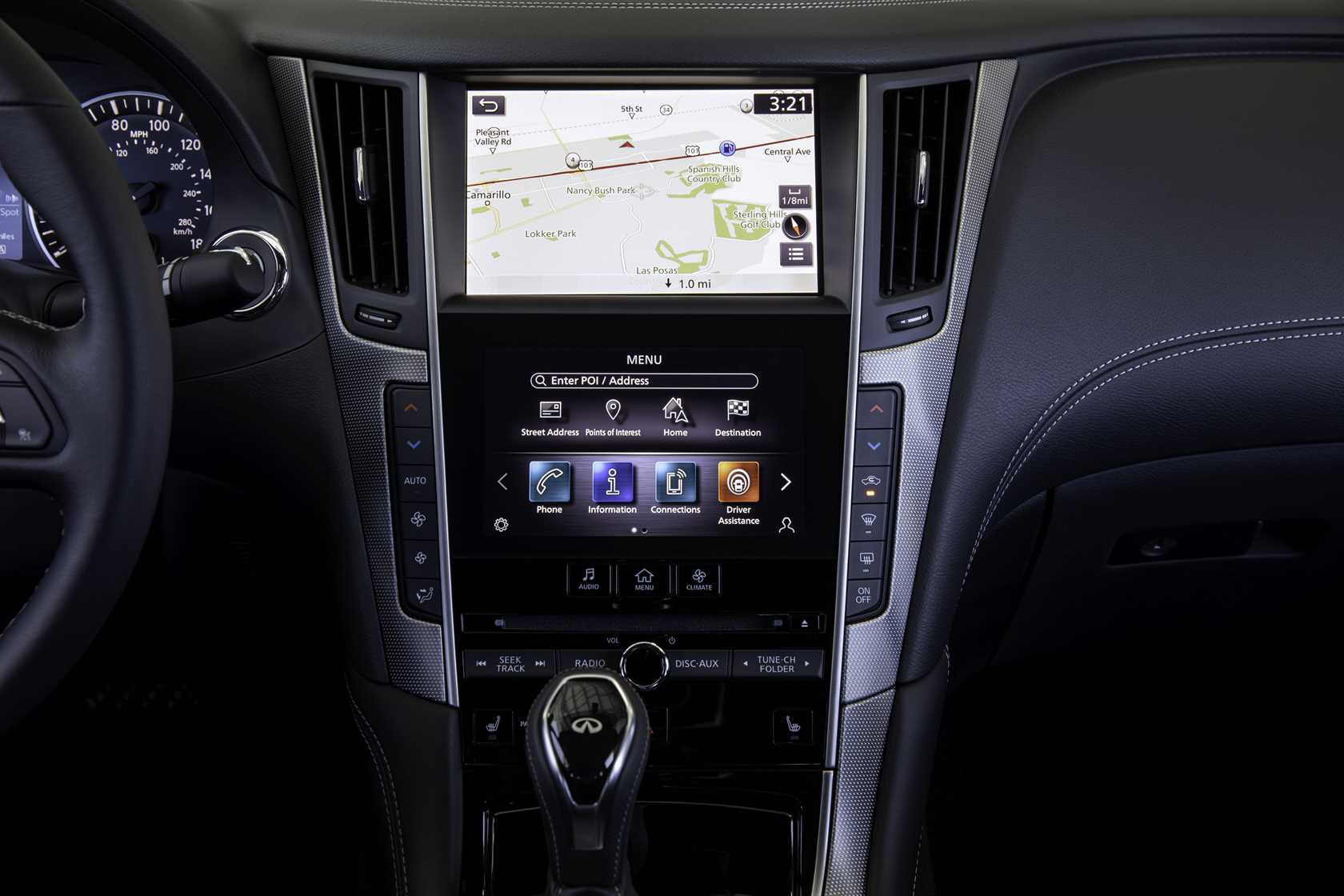 The new InTouch infotainment is available now on all 2020 models of the Q50 sports sedan, Q60 sports coupe, QX50 midsize crossover, and flagship QX80 luxury SUV. That's the past and the present covered, but what about the future?
That's going to involve something special, because Infiniti isn't going with the flow when it comes to adding electric drive to its vehicles. "Our Q concept cars are not just gorgeous because they are so full of new technology," Eric Rigaux, General Manager of Product Strategy and Planning at Infiniti, argues, referring to the latest array of Infiniti Q concept vehicles. "The electrification era is an interesting time for Infiniti, but we want to reinvent the way people should drive our cars."
The plan is to introduce a pair of new powertrains using a shared vehicle platform. "This is the way we have decided to move ahead," continued Rigaux. The first is a series-hybrid system with a small gasoline engine, a pair of electric motors, and a smaller battery pack.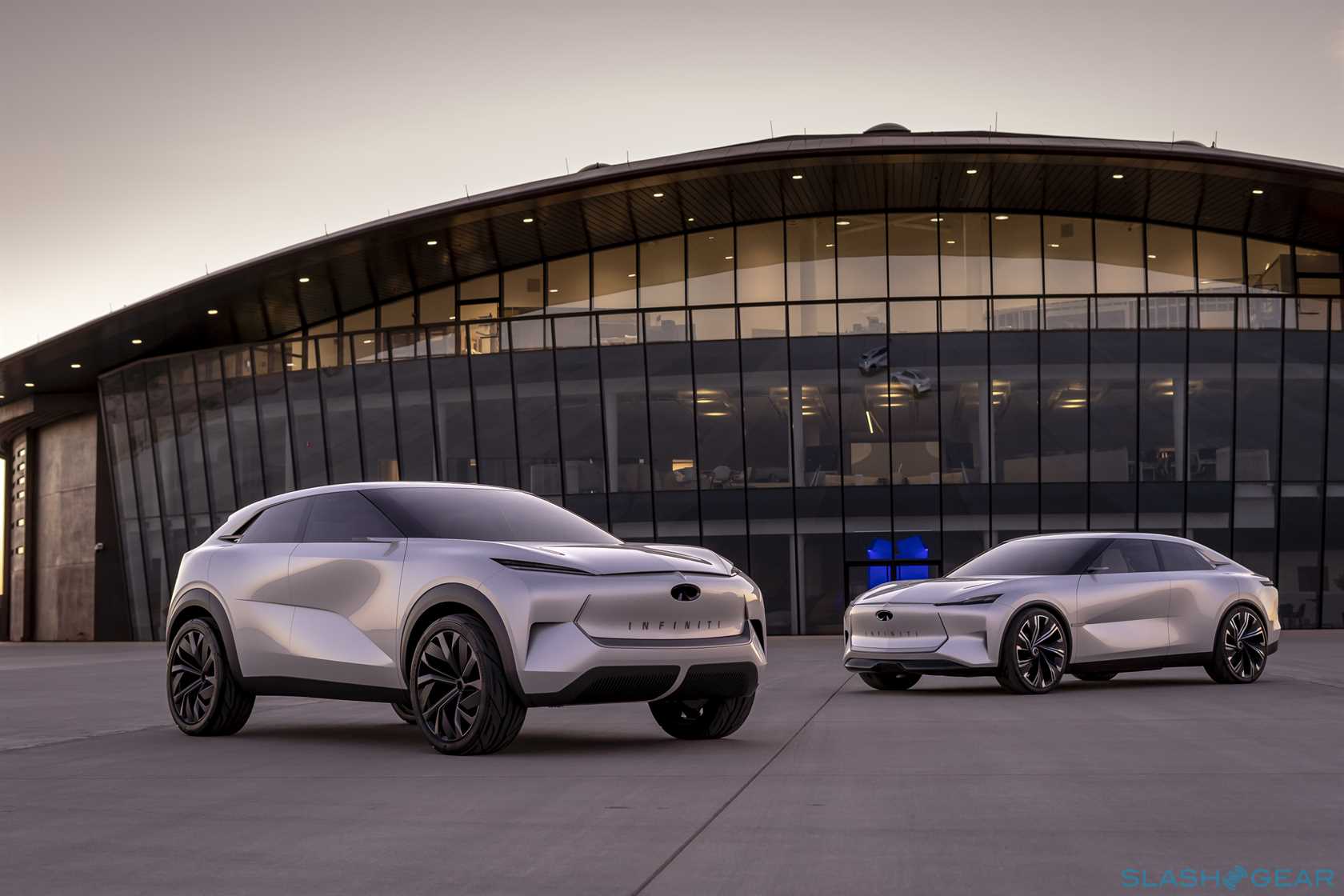 Infiniti calls it a hybrid, but in reality, it's what's known as a series hybrid: the gasoline engine is only used to charge the battery or run the electric motors, not to directly drive the wheels. With this set-up, the battery pack will never need to be recharged manually and you won't be needing access to a charging port. The takeaway here is that it's not a plug-in hybrid.
It took me a moment to think this all through, but it's possible that Infiniti may be on to something. "All this seems a little complicated, and you may wonder why we're using gasoline to make an EV," Rigaux conceded. "Some of our customers crave the silence and instant response of an EV, but without worrying about range or recharging time. This series-hybrid powertrain is our solution."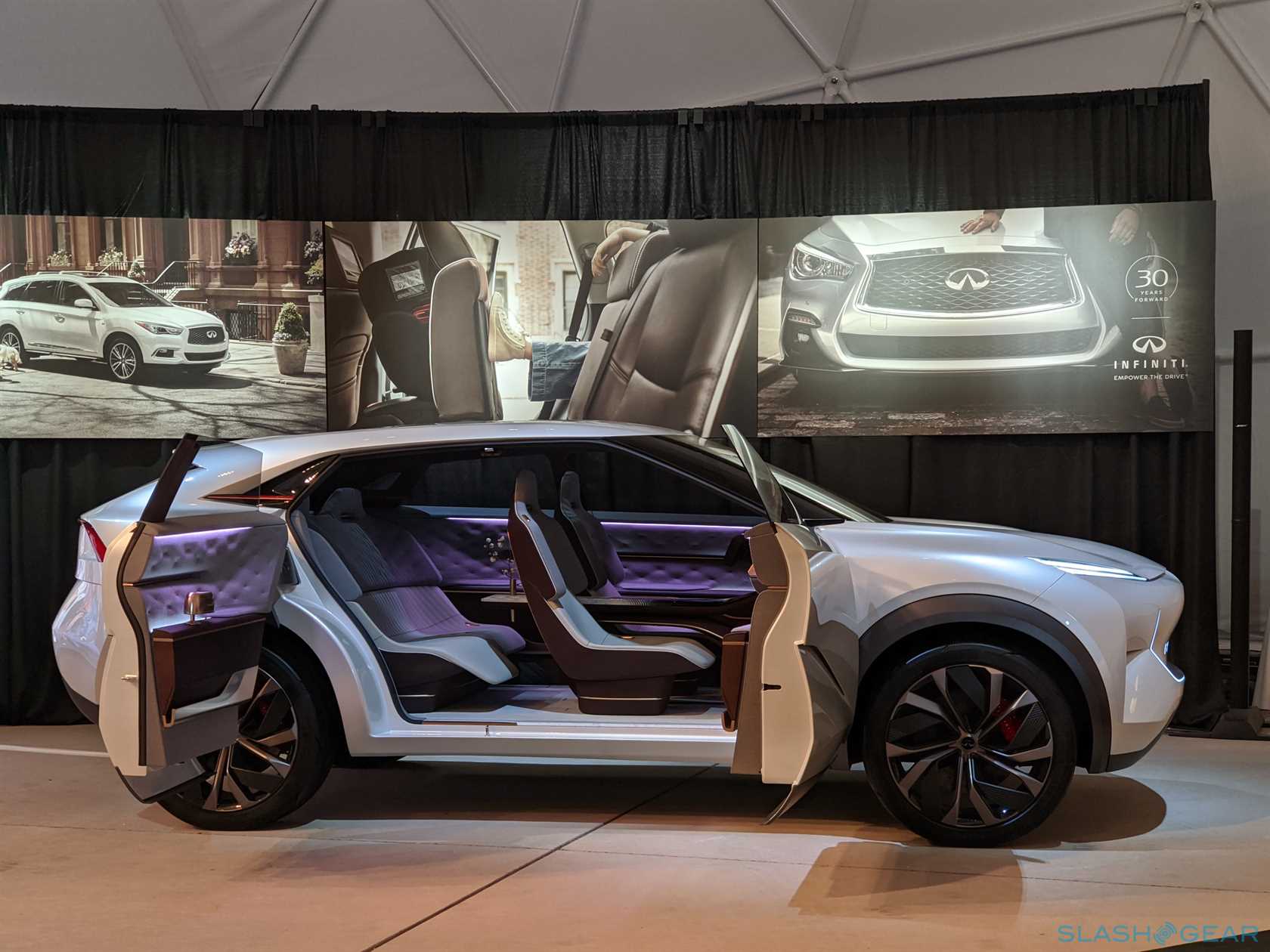 Those drivers will get a small 1.5-liter three-cylinder turbocharged gasoline engine with variable compression, which generates electricity to run a pair of electric motors located on the front and rear axle. All told, this new powertrain produces anywhere between 248 and 429 horsepower, enough to propel a heavy crossover or SUV to 60 mph in around 4.5 seconds, Infiniti suggests.
Future Infiniti models equipped with this unique gas-generated EV powertrain will have a conventional fuel tank. According to Infiniti, this allows the vehicle to achieve a theoretical range of 500 miles on a single tank of gas. And, since the gasoline engine is predominantly running at its most efficient speed, it's expected to deliver lower emissions than a gasoline-only car of a similar engine size as well.
Now, Infiniti isn't the only automaker to use a gas engine as a generator, but the experience isn't always in line with what you'd expect from a luxury car. BMW's i3 hybrid system, for example, is pleasantly quiet in pure-electric mode, but you can't miss when the generator kicks in as it's unexpectedly noisy. On the refinement front, Infiniti insists that its gas engine will be quiet. Otherwise, the automaker agrees, it would defeat a key reason for buying an electric vehicle.
To help do that, the automaker plans to encapsulate the gas motor within the engine bay using innovative fluid-filled mounts. There'll also be active noise cancellation in the cabin, to further smooth out the harmonic resonances of a reciprocating motor. All in all, the promise is the running silence of an EV, without the range anxiety.
That's one strand of Infiniti's electrification plan. The other is a pure EV model, which will do without the gas engine and fuel tank altogether. Taking their place will be be a larger battery pack wedged into the floor, similar to other electric vehicles, powering the same dual motor set-up for an effective AWD system. I'm betting the pure EV system is similar to what Nissan is currently developing in the twin-motor Leaf. Unlike the Leaf, though, Infiniti's first-ever all-electric vehicle will carry a more expressive design language.
You can expect Infiniti's gas-generated electric propulsion system to first appear on a sports sedan similar to the Q Inspiration Concept. Meanwhile, the brand's first pure EV is slated to debut on an SUV inspired by no less than the breathtaking QX Inspiration concept. Both look capable of drawing new potential buyers into dealerships on looks alone.
"We have two very strong solutions," Infiniti's Rigaux concludes. "And, if you combine these two electrification solutions to our new cars, we like to think the next thirty years from now should be as exciting as the last thirty years we had."