Infiniti EV platform based on Q Inspiration concept car is a go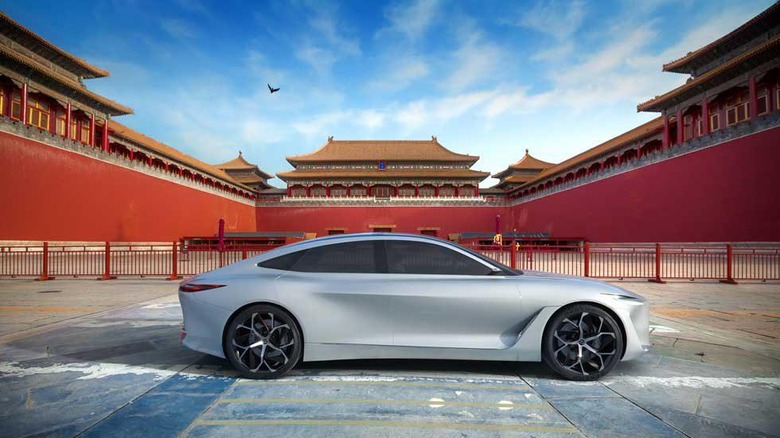 Infiniti is showing off the slick Q Inspiration concept car and while we are normally left hoping cool concept cars come to production, Infiniti has already confirmed this one. Infiniti has announced that an electrified platform based on the Q Inspiration concept car would go into production within the next five years. The sedan will be built in China at a location to be announced later.
This is one of five new vehicles that Infiniti plans to build in China over the next five years. The exterior of the car has "clear and concise lines" with dynamic and confident proportions according to the maker. Infiniti says that this is the first manifestation of its new form language for an era of advanced powertrains.
The sedan has couple-like proportions and style. Inside the cabin, Infiniti has taken a minimalist approach with a clean and concise design promising driver and passengers a "serene and comfortable environment." There are no real details on the powertrain of the car at this time.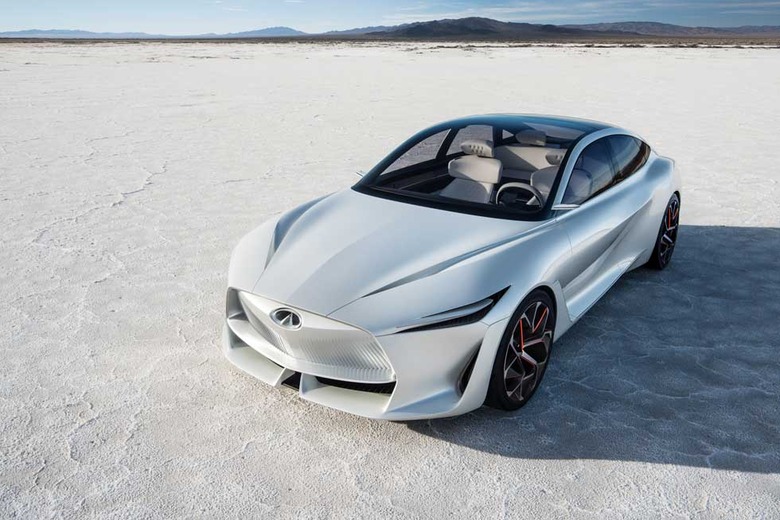 We have no idea what sort of EV system the car will use. There is no mention of driving range or performance. All we know is that a car based on the concept will land in the next held decade. Infiniti also has a cool Prototype 9 e-roadster to show off that looks like 1940s racing car.
That concept features a prototype electric motor and battery from Nissan's Advanced Powertrain Department. No hard details are offered on that vehicle either.
SOURCE: Infiniti