Foo Fighters Countdown Could Mean Next Sonic Highways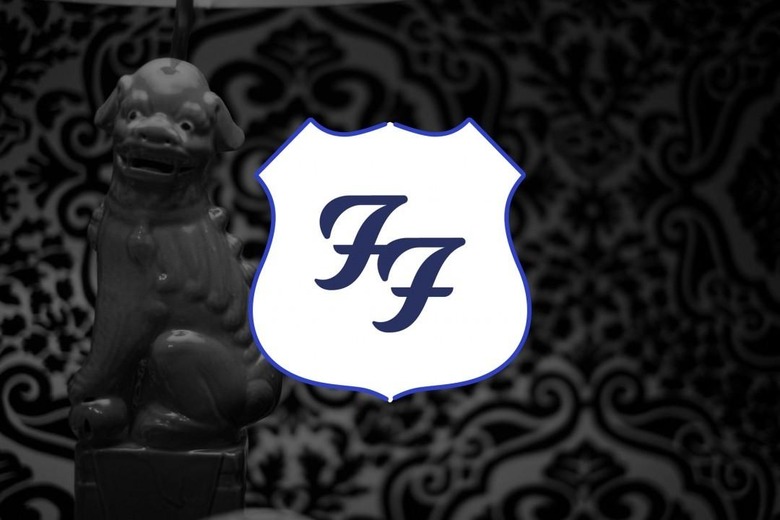 The countdown clock on the Foo Fighters' homepage isn't just readied for Halloween. On the contrary – it's set for 24 days from now, hitting zero at Midnight on the 20th of November. At that time, the band headed by Dave Growl could well release a new season of the HBO-centric documentary series Sonic Highways. The logo plate on the website indicates as much. On the other hand, this could be a place for the launch of an EP – the band recently recorded five songs in Austin, after all.
There are two sounds being played on the website right now. One goes by the name 1.mp3, the other lobby.mp3. The former is also tagged "Dave" – which obviously means it's a sound of Dave G speaking. The second has a file name embedded (below the standard file name as you'd see it on your desktop as follows: IndiaHotel_DIGIIO9-11. Whatever that means.
The video you're seeing here has the image found on the site with the logo found on the site with the sounds found on the site. First you'll here "1" or "Dave", then a brief silence, then "India Hotel" or "Lobby."
We welcome all conspiracy theories or suggestions about imminent end-of-world situations inherent in the system.
According to Consequence of Sound, the five new songs included one track with Ben Kweller. You can see the band playing with the broken-leg throne at ACL Fest on the 9th of the 10th month of this year courtesy of the video below. Behold it's greatness, including Kweller too.
So take that, and tell us what it all means. We'll be seeking answers in the meanwhile.