Fonkraft modular phone cancelled by Indiegogo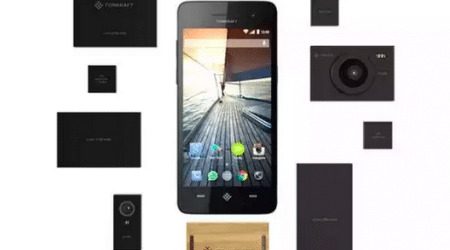 Google's Project Ara brought widespread attention to the possibilities of a modular smartphone, but there's still quite a bit of waiting to be had on that front. We've seen more than one modular smartphone surface, including the previously detailed but still secretive VSENN, and latest among them was Fonkraft, a relatively recent modular offering being hawked on the crowdfunding website Indiegogo. Unfortunately for its backers, that campaign was short lived.
Fonkraft only surfaced on Indiegogo a handful of days ago, and it was intended to use modular functionality much the same way as Project Ara. The makers behind it were seeking $50,000 USD in funding, and some pledges started to roll in. Unfortunately for those backers, something was apparently amiss.
An official explanation about why this product was pulled has not been offered at this point from either its makers nor from Indiegogo. The folks at Modular Android, however, got their hands on the email sent to those who backed the product, and it says that "we are reaching out to inform you that the campaign (Fonkraft modular smartphone) that you contributed to has been suspended due to not meeting our Trust & Safety standards. While we cannot share specific details of the campaign, please note that we have already refunded your contribution."
Disappointed about Fonkraft's disappearance? There's an alternative option on Kickstarter right now called nexpaq, though it comes in the form of a modular case rather than an entire phone, and we recently detailed it. For more modular gadget news, be sure to check out the timeline below!
SOURCE: TechnoBuffalo