FON Peek Hits Europe Dec 15th: €99 With No Roaming Fees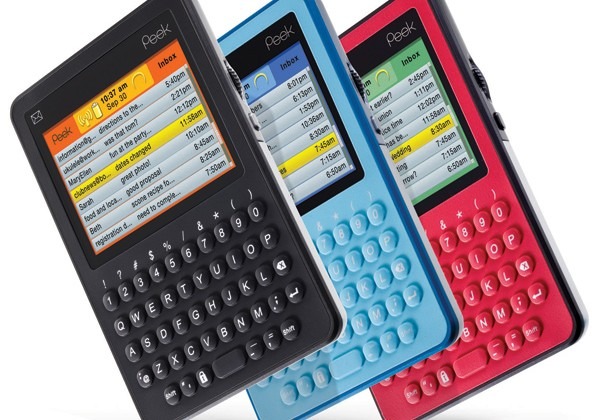 The Peek emailer looks to be finally getting a European launch this month, courtesy of WiFi-sharers FON.  FON's CEO, Martin Varsavsky, has confirmed in his blog that the QWERTY handheld will arrive in Europe come December 15th, priced at €99 ($146) including the first six months of service.  After that, the monthly service fee will be €12.90 ($19) with no ongoing contract, but to sweeten the deal owners will be able to use their Peek anywhere in Europe without paying roaming fees.
According to Varsavsky, that fact is the key reason why FON have decided to launch the Peek.  The roaming will be handled by the new pan-European MVNO Spotnik, and be seamless to the end-user: their Peek will simply log onto the new GPRS network wherever in Europe they travel to.
FON are promising the addition of browsing, Twitter and more in time, but the Peek will launch in basic email mode initially.  The company will ship it wherever their Fonera router can be shipped; you can find a list of locations here.
[via TechCrunch]