Fon inks Qualcomm and Google funding for US social WiFi drive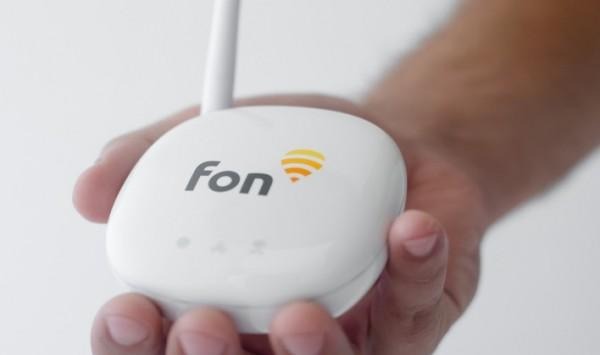 Communal WiFi hotspot service Fon could be showing up in many more wireless routers in the near future, closing a $14m funding round that will also see the company's technology baked into new Qualcomm chipsets. The new round – led by Qualcomm Ventures but also featuring cash from Google, Deutsche Telekom, and others – will be used to fund Fon's US expansion, having begun quietly offering its routers in America late last year, while the partnership with the chip manufacturer could exponentially increase compatibility with the sharing service.
Fon, for those unfamiliar, is effectively a social network based around WiFi sharing. Users open up a second WiFi hotspot on their home or business router, to which other Fon users can connect while they're traveling; in return, sharing your own connection means you can hook up to other Fon routers for free while you yourself are traveling.
The system has grown in popularity in Europe, to the point where AT&T partnered with Fon last year to boost the internet accessibility of its subscribers when they were roaming abroad. However, adoption in the US has been slower.
That could well change with Qualcomm's involvement. The company will work with Fon on a new chipset for an updated router for the company, based on Qualcomm's Atheros product, and with better social features. Fon hasn't said exactly what the hardware goals are, though the existing $59 Fonera router lacks support for 802.11ac WiFi and only has a single ethernet port for wired devices. Both would be obvious places for Fon to improve with the new Fonera.
Meanwhile, Qualcomm will also integrate Fon as a chipset feature, meaning that other WiFi router manufacturers will find it easier to enable the social wireless service should they choose to.
Finally, there'll be a new "WiFi for Business" service which Fon says will be targeted at small and medium businesses. Details on that have not been revealed.