Folding Bookshelves offer selectively slimline storage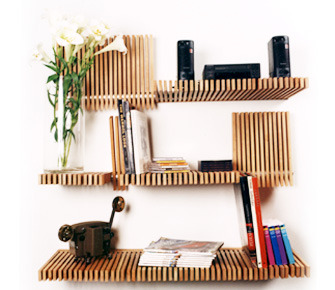 With property prices forever rising, the options available to design-hungry buyers have to be tempered by the amount of space on offer.  That's why it's interesting to see some of the lower-tech - but still high-design – products that not only serve a practical purpose but look pretty damn good while doing so.  An ideal example are Picked By Hand's Folding Bookshelves, fingers of wood that can be tailored to whatever length you require or simply flip up flat against the wall when not in use.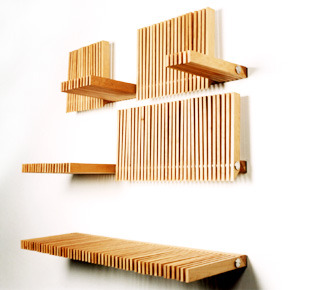 Made of cherry wood which, it's promised, is light as rice paper but nonetheless "tough and steady", the design has already been lauded by the Furniture Manufacturers' Association of Asahikawa, Japan.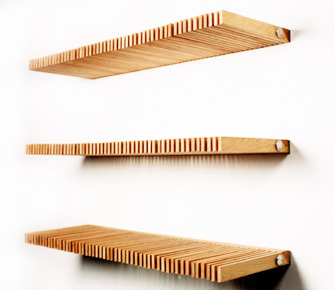 They're available now for $439 plus shipping.