Flo by Moen Smart Water Detector tells your phone you've got a leak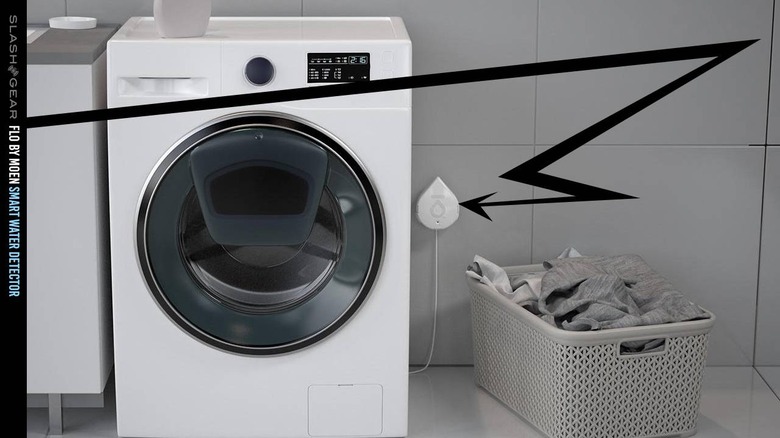 The Flo by Moen Smart Water Detector is a standalone sensor that's able to sense the presence of moisture. Once this sensor detects moisture in a place that should be dry, an alert is transmitted. This system can work simply – with just a smartphone app and basic notification. It can also work a bit more smart – sending a notification to the Flo by Moen Smart Water Shutoff device, which would then shut down the source of the water that's likely created the unexpected moisture that was detected by the Smart Water Detector.
The device is 3.5-inches large with a sensor that connects via a wire. With this system, users can detect the presence of water, freezing temperatures, or high humidity. Once any of these alert-worthy situations are detected, the Smart Water Detector will send a notification to the user's Flo by Moen and Moen apps. Users can connect this detector to a Flo by Moen Water Damage Prevention System to automatically stop the flow of water until a fix can be administered.
The Flo by Moen app allows the user to track one or multiple Flo by Moen devices. Connectivity happens via Wi-fi, through the internet, so that devices can be tracked across multiple locations by a single user. This app works with what Flo by Moen calls "FloSense 2.0", a proprietary machine learning technology that the company says "uses AI and user feedback to better customize protection for each home."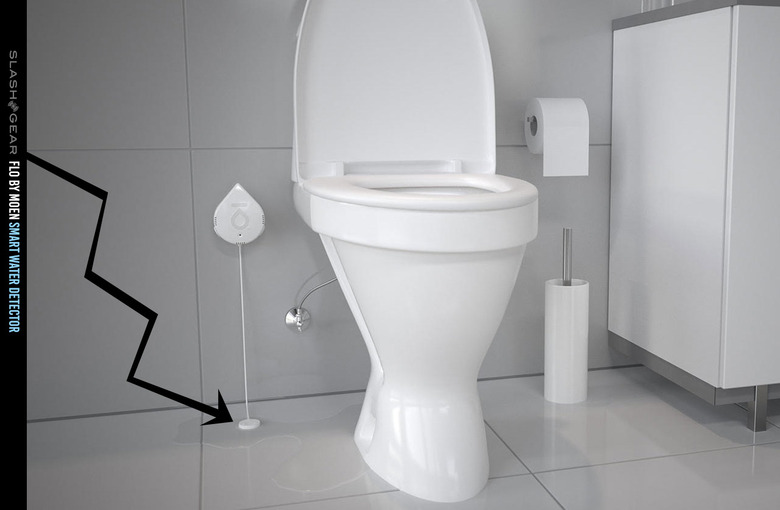 Users are able to adjust devices' Sensitivity Slider Bars in the newest version of the app. Users are also able to set new custom parameters for responsiveness in the newest version of the app.
The Flo by Moen Smart Water Detector will be made available starting on January 5, 2020, on preorder. Through MeetFlo dot com, users will be able to purchase the Smart Water Detector for a price of approximately $50 apiece, or around $130 for a 3-pack.
The Flo by Moen Water Damage Prevention System was introduced a couple of years ago and is available now through MeetFlo dot com. They've got the prevention system there for approximately $500 USD. This device connects to a key water pipe in your home and acts as conduit between flowing water and disaster. When prompted, this device activates and stops the flow of water – easy peasy.