Escaping bears might not be a common fear at CES, but you could be forewarned of nighttime attacks by predators with FLIR's new thermal camera range. The Scout TK thermal vision monocular takes the same infrared camera technology as is in the company's heat-sensing attachment for the iPhone, and packages it into a standalone form factor capable of standing up to the outdoors.
So, rather than taking your smartphone out into the wilderness, the Scout TK is ruggedized and weatherproof, with a tough plastic and rubber body. It's chunky, with sizable buttons that would be easy to hit while wearing gloves, but still light at six ounces.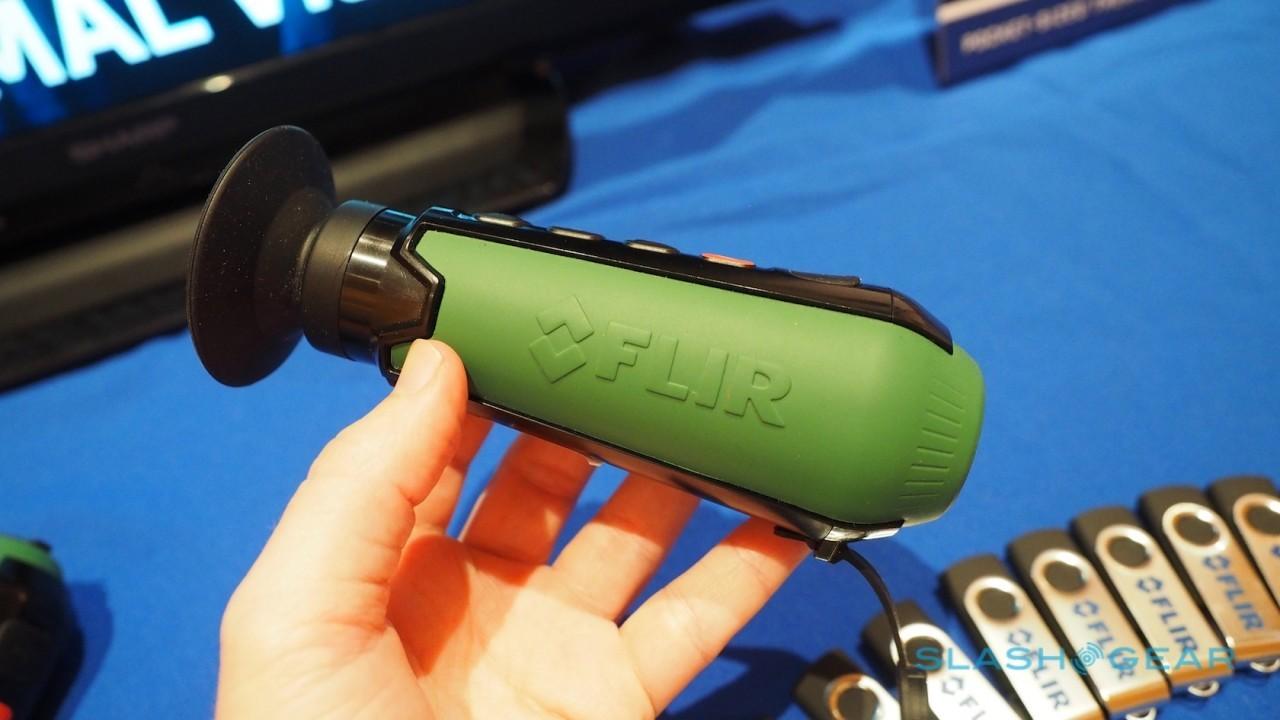 The keys on the top toggle through four different video color palettes, from white/black hot, through "Instalert" which flags hotspots in red, and graded fire, where hotspots are picked out with extra detail in the 640 x 480 LCD. There's also a camera key which captures a still with one press, or video with a double-press.
Shots can be offloaded – and the five hour Li-ion battery recharged – using a microUSB port on top.
As for the TG130 Spot Thermal Camera, that's an even simpler approach. It's intended for those looking for wasteful heat leaks in homes and businesses, checking HVAC performance, and making sure food is being stored at the right temperature.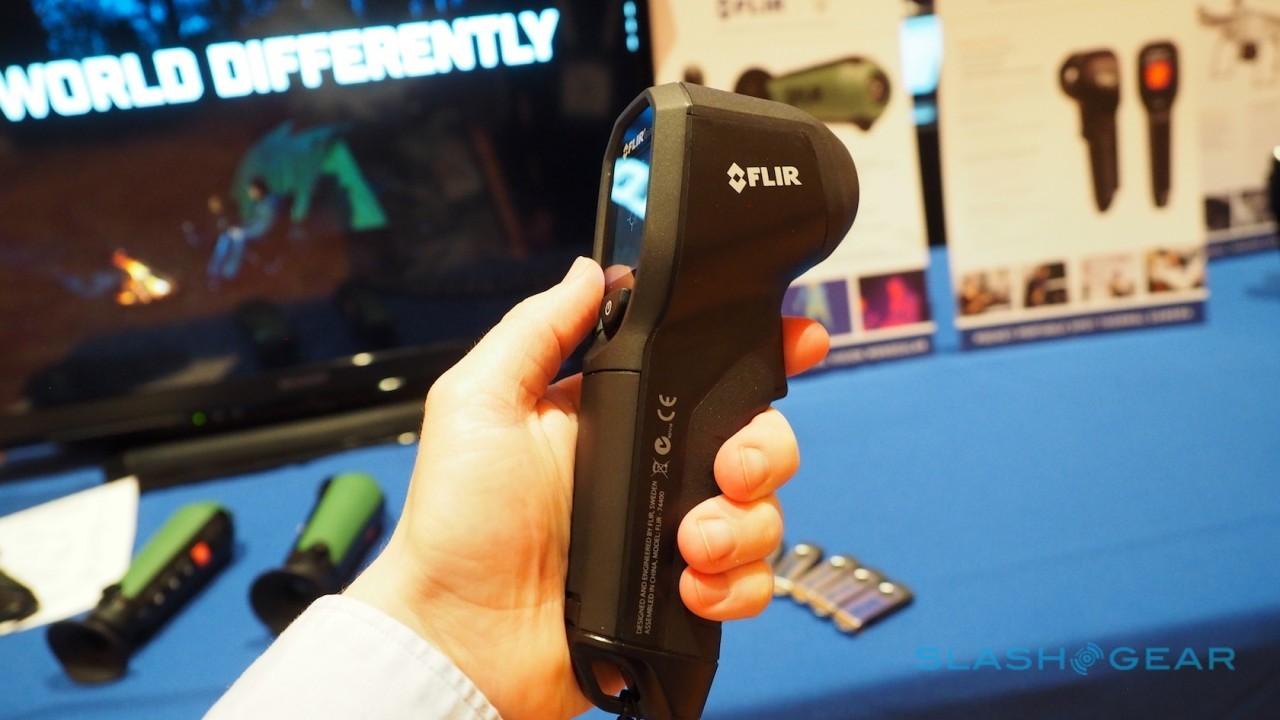 A gun-like design, it shows temperature on a small LCD display on the back, while a trigger captures a still. There's no way to actually store that image, however.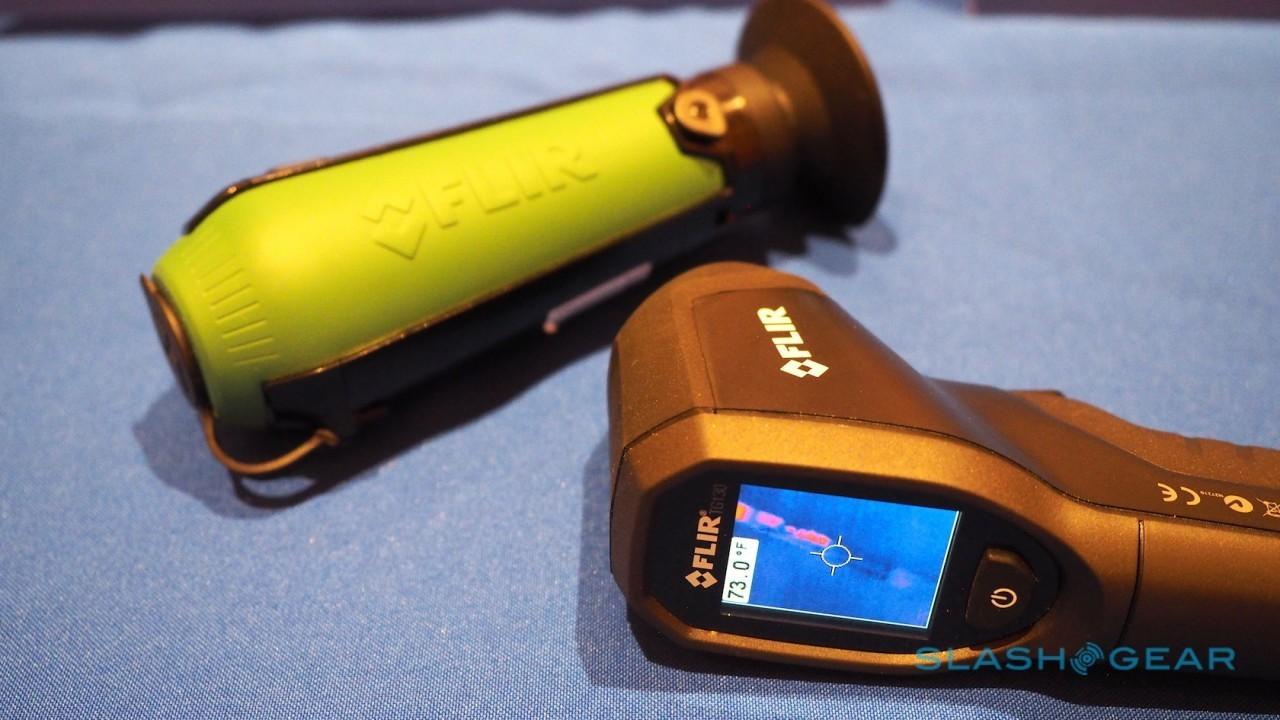 The FLIR Scout TK will go on sale in Q1 2016, priced at $599, while the TG130 Spot Thermal Camera will arrive in the same window, priced at $249.
MORE FLIR