Flipboard beta for Android coming soon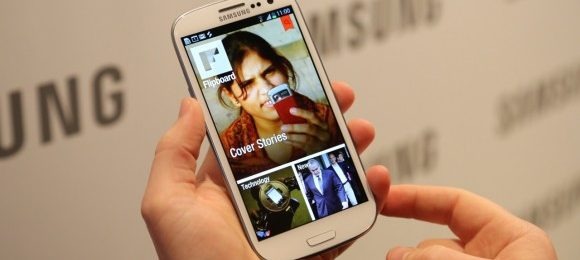 Back when the Samsung Galaxy S III was announced, it was discovered that Flipboard for Android was preinstalled on the device. Not only that, but the app would be an exclusive to the Galaxy S III for an unannounced period of time. Turns out that may have been a strategic decision on Flipboard's part too, as Engadget has discovered that the company wanted to test one single screen size before rolling out the app to an assortment of different devices.
While users have been able to rip the APK and install it to their own Android smartphones and tablets, the company says that it didn't want the Flipboard app to offer a subpar experience due to the myriad of different screen sizes and resolutions on the market. Instead, it partnered with Samsung in order to test one resolution to build the framework for the app's aesthetics.
The team is planning to release a beta version of the app to a small selection of users that will help to test all the various screen resolutions out there to make sure screen resolutions aren't an issue. From the sounds of it, an APK will be made available to those comfortable with sideloading apps in order to test the beta, with users able to submit bug reports and helping to shape the overall experience.
There wasn't any specific mention of when Flipboard were planning to release the beta, and we imagine it won't be until Samsung's exclusivity deal runs out, whenever that is. In the meantime, the ripped APK from the Galaxy S III is out there in the wild for anyone to test, but maybe hold off until the finished version rolls around.