Flip WiFi camcorder with sliding screen coming 1H 2010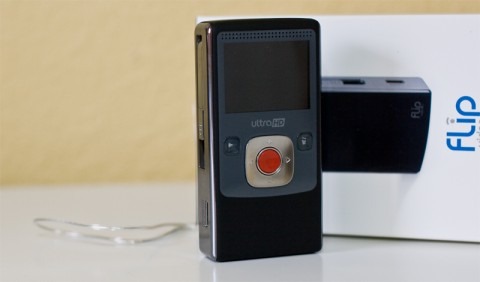 Point-and-shoot camcorder manufacturers Flip are apparently preparing to launch a model with integrated WiFi, according to Pocket-lint's sources.  A spokesperson at Cisco – who bought out Flip earlier this year – has told the site that not only will the new model feature wireless connectivity, presumably to automatically offload content to your home network when in range, but "a large screen that slides to reveal the record and menu buttons underneath."
That large screen won't be touch-enabled, however, likely a cost saving decision, and the WiFi will apparently be able to access not only private but public wireless networks.  It's unclear whether that includes paid WiFi hotspots, which often require some sort of browser-based login system.  The as-yet unnamed Flip WiFi camcorder will go on sale in the first half of 2010, price as yet unknown.