Flip MinoHD 720p high-definition plug & play camcorder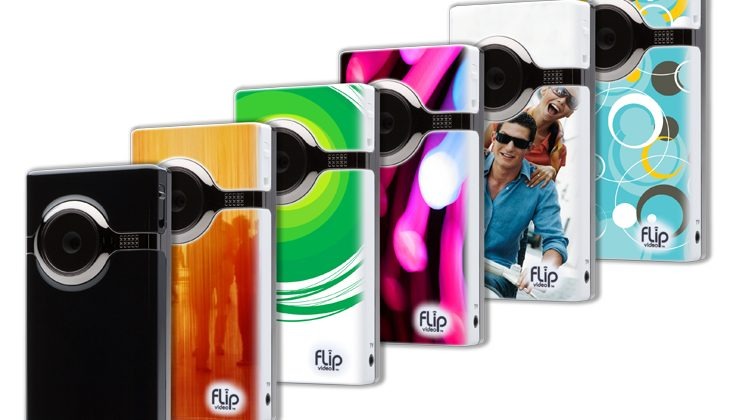 Flip have announced their latest camcorder, the MinoHD, capable of recording 720p high-definition widescreen footage to its 4GB of internal memory.  Designed with the same, ease-of-use principles as the rest of the Flip range, the MinoHD has a 1.5-inch glare-free display, minimal controls (which are touch sensitive) and built-in FlipShare editing and uploading software that installs automatically via the pop-out USB 2.0 port.  In a first for the company, you can specify custom casing designs either from a range of existing options or by uploading your own image.
Measuring just 4 x 2 x 0.6-inches and weighing 3.3oz, the MinoHD is intended for point-and-shoot users who want a straightforward way to take high-definition footage.  To that end there's no expandable memory or complicated settings, just onboard software that offers basic editing and uploading.  Alternatively it's compatible with Windows and Mac editing apps.
The MinoHD boasts up to 2hrs use from its integrated, non-user-replaceable battery, and connects directly to a TV via the include cables for instant playback.  It's available, in black, from Amazon, Best Buy, Target, Walmart and other retailers, or in custom casings from TheFlip.com; both options have an MRSP of $229.99.