flicpost iPhone app launches your photos physically worldwide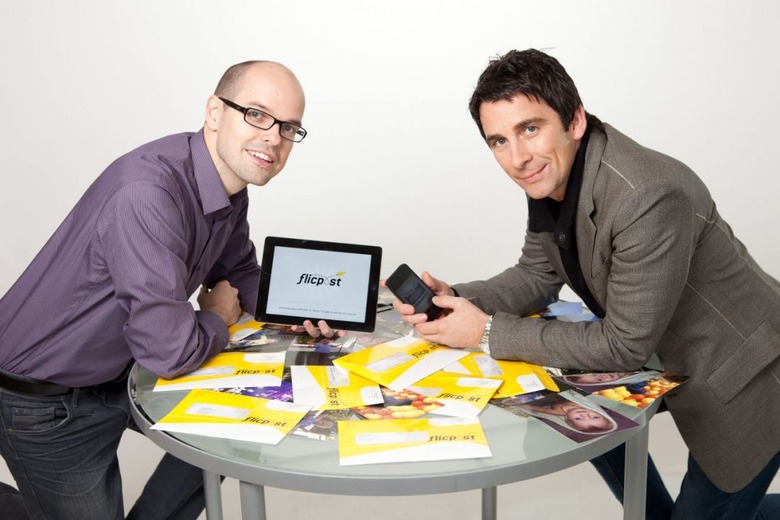 This week the folks at flicpost have launched their new iPhone app and ecosystem for all, allowing you to send physical photos from your iOS device to your friends anywhere in the world. If you're working on that perfect New Years gift for your friends halfway across the planet and you're not quite sure what might be both perfect and utterly easy on you wallet and your mind, you may want to have a peek at this fabulous new technology called flixfix. With flixfix (working with flicpost) you'll be able to take not only the photos from your iPhone, but your Facebook or Flickr account as well.
The printing of all of the photos you're about to be sending is done by flicpost, and the shipping is done by them as well – all you've got to do is select the photos you want sent, and tap the send button! This service will cost you either 69 cents or 99 cents depending on where you are in the world, with the slightly less expensive price racked up in the US, UK, Mexico, India, Jamaica and Thailand, while 99 cents works for the rest of the planet. Each additional print in the same pack will cost you just 20 cents more – most of the cost here goes to the mailing.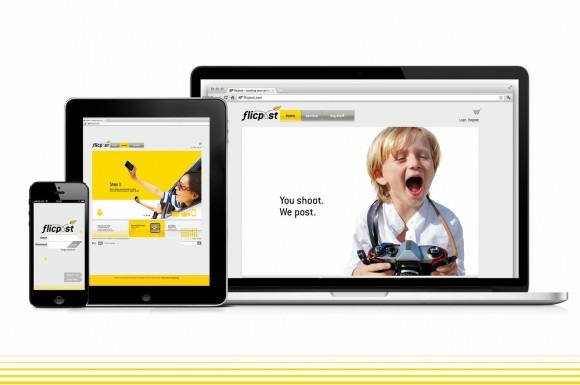 iPhone app live today, iPad app coming soon!
The guys behind this project – the main faces, that is, are Phil Coleman and Stephen Bero, Coleman as co-founder and CEO and Bero as co-founder and CTO. Coleman got into this business through his founding and Managing Directorial job with Direct Entry Services, a business which made it it's sole purpose to create a great direct mailing experience for the likes of Xerox, Diageo, Nissan, Hertz and American Express. In 2010 the group joined with Swiss Post, a worldwide leader in postal operations, making Coleman and now flicpost a leader in the direct post business.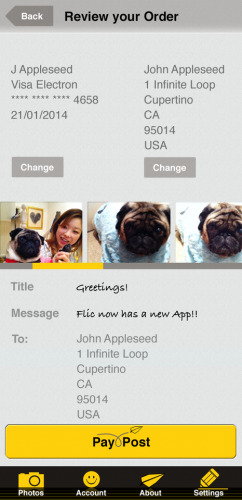 "For the special moments you want to keep and revisit more often, flicpost gets pictures straight off your phone and takes all the legwork out of getting them downloaded, printed and delivered. We want to curb photo extinction and have made it easy to bring pictures from the virtual world back to life in the physical world." – Coleman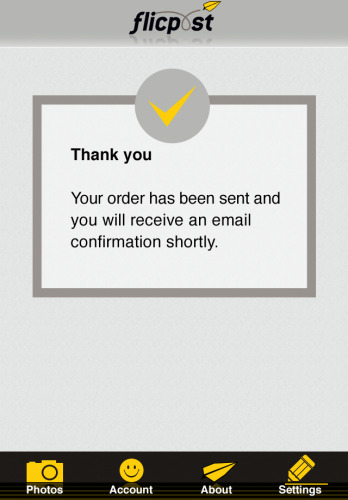 Sound like an exciting sort of situation to you? Have a peek at flicpost right this minute on the iTunes Appstore for your iPhone and keep your eyes peeled at SlashGear as we give this service a full review asap! Note also that this service will eventually be on the iPad in a full-screen sense as well as Android in the coming months!