Flickr Wall Art Printing Service Launches Worldwide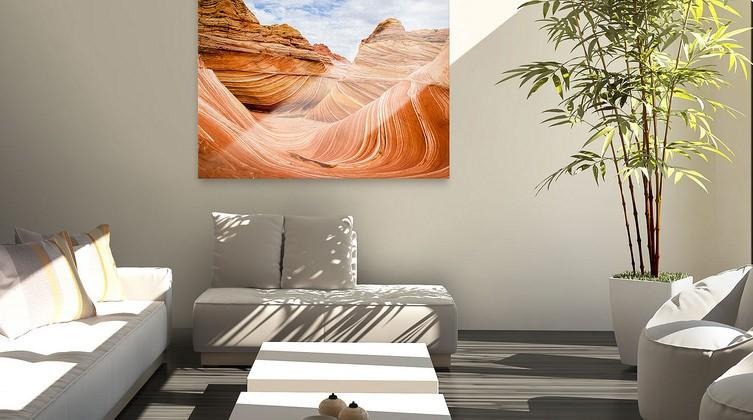 Just over a month after a limited launch, photo hosting & sharing service Flickr has updated its new Wall Art printing service to accept orders from anywhere around the globe. A premium well beyond regular printing, the options allow users to have photos either printed on gallery-style canvas or be wood-mounted, each available in a number of sizes.
Users are able to place orders for wall art while signed into their Flickr account. There are five printing sizes to choose from, with the smallest being 8 inches by 10 inches (20.3 centimeters by 25.4 centimeters), and the largest at 20 in by 30 in (50.8 cm by 76.2 cm). Don't worry if you fear choosing a low resolution photo that will look bad printed at a large size, as Flickr automatically limits you from choosing sizes that will turn out to be of poor quality.
When you do find a photo that you want hanging on the walls of your living room, you simply select the Wall Art option, and your first choice will be for canvas wrap or photo mount. Prices vary by size, with photo mounting being the more expensive option. As a way of celebrating the service's worldwide expansion, and since now is the perfect time to buy gifts for the holidays, Flickr is offering 40% off orders, just use the coupon code GIFTS14.
The Wall Art printing joins Flickr's existing service of printing photo-books, a product that has been offered since last year. While users are currently limited to printing their own photos, it would be interesting to see if Flickr attempts to open a site-wide marketplace, where photographers could be paid a small amount each time someone else chooses a print of their image.
SOURCE Flickr Blog