We've all had that moment: you snap a picture that turns out so beautiful you want to showcase it on a physical wall. Printing services are ready to make this happen, but they can be a bit of hassle for those who don't often use them. Some photography hosting websites integrate printing services for this reason, and now Flickr is counted among them. Today the company introduced its new Flickr Wall Art option, which allows users to request a print directly from the photo page.
Flickr promises that its Wall Art printing service provides users with "museum-quality materials" and printing done by professionals in the United States. As of right now, there are two different options being offered: "Canvas Wrap", which is canvas wrapped on a 1.25-inch wood frame, and "Photo Mount", which is archival paper mounted on a 1-inch "wood-textured edge".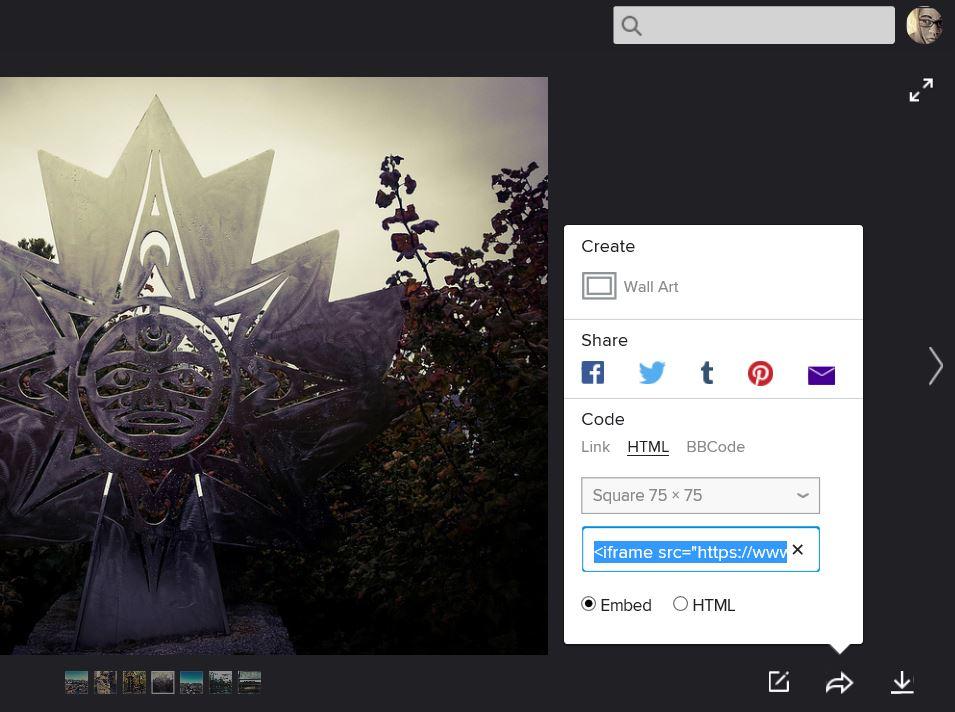 The Photo Mount option uses Fujicolor Crystal Archive Paper, adorned with a lustre finish and pre-drilled mounting holes. Both can be had in sizes ranging from 8 x 10-inches to 20 x 30-inches. It appears the service is only available to US-based users.
As you can see in the screenshot above, users can access the Wall Art option by clicking on one of their images, then clicking on the "Share" button. Wall Art is the top option, which presents the two available mounting types when clicked. After selecting a mounting type, users are sent to a screen where they can choose the size, see the price, and go through the checkout process.
SOURCE: Flickr Blog