Flickr Tab for Chrome brings beautiful pictures to your new tab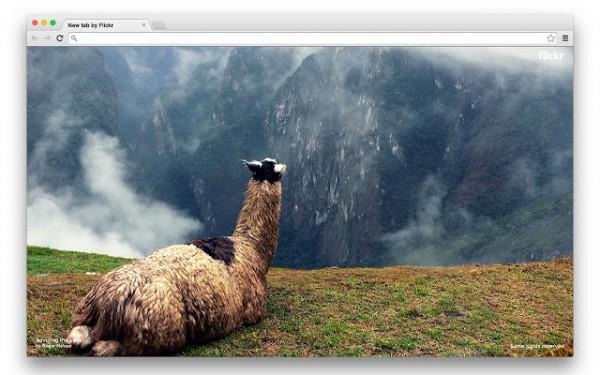 If you don't already use Yahoo's Weather app, I'd humbly suggest you start right now. In addition to being accurate, it feeds you info in a really neat format. The app also uses Flickr images as its background, which are just phenomenal and contextual pieces of art that will have you opening the app over and over. If you're using google's Chrome browser, Yahoo just unleashed an extension that lets you display brilliant Flickr images in new tabs as a background image.
Called Flickr Tab, the extension does one thing, but does it brilliantly. Download it for Chrome, open a new tab and you're done. Fresh, new Flickr photos every time you open up a tab. Of course, you'll only get the highest resolution imagery from various artists around the globe.
Flickr says the extension uses a specially designed algorithm to deliver the best pictures. If you like the images you see, you can click on it to be taken directly to Flickr to check it out.
The pics also have the artist's name attached, and clicking on their tag will take you to their Flickr profile.
It's just the latest brilliant move for Yahoo, who are understanding Flickr's appeal on a broad scale. The gorgeous images held deep within Flickr can even be printed, so if you find a photo via Flickr Tab you like, it could be permanent.
The extension is, of course, free to download.
Source: Flickr Tab