Flickr For iPhone App Takes On Instagram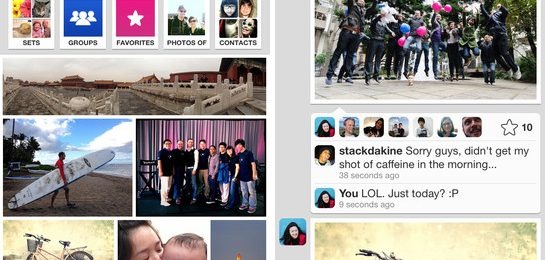 Yahoo has launched a new Flickr app for iPhone, completely reworking the interface and throwing in some Instagram-style filters. Flickr Groups has also been properly injected into the mobile software, with the ability to browse through different groups, see the photos that have been shared, and comment on them. It's also of course possible to upload your own images.
The new app also streamlines the sign-up process, making it more straightforward to set up a new Flickr account without having to visit the website. All of the usual privacy settings are supported – making photos public or locking them down – and there's sorting by location, too, in case you only want to see photos that were taken in a specific location.
Overall, though, it's the filter tools that stand out. Flickr has added sixteen different effects to choose from, in addition to correction tools and retouching functionality, in what seems to be a direct challenge to Instagram and other mobile photography apps.
That may well be an attempt by Yahoo to reclaim some lost ground in the segment; although Flickr has a well-recognized brand, Instagram and the new filters added to the Twitter apps have grabbed the attention of casual smartphone photographers.
Flickr for iPhone is a free download from the App Store [iTunes link], for iPhone and iPod touch. So far, there's no sign of an iPad-specific version.
[via The Appside]