Flickering Surface Pro 4 owners get replacement 2-in-1 offer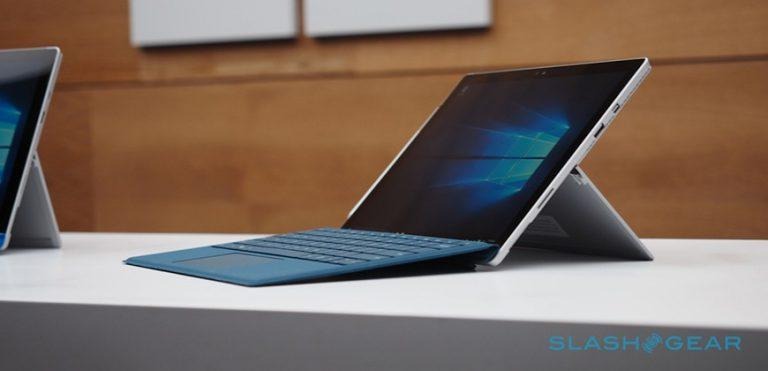 The frustrating flickering problem affecting Microsoft's Surface Pro 4 has finally been acknowledged by the company, with the promise of replacement tablets for those affected. The issue with the 2-in-1 began to be noticed more broadly earlier this year, with owners complaining that their Windows computer had begun showing erratic behavior – just outside of the Microsoft warranty.
The flickering affects text on the tablet's display, with the graphics shaking and making the screen effectively unusable. Both brand new and refurbished models have been found to display the issue. In February, some owners began a petition demanding Microsoft address the problem, though the company was quiet on what, exactly, might be causing it.
That's changed this week. In a new support document titled "Surface Pro 4 screen flicker," Microsoft acknowledges that "a small percentage of Surface Pro 4 devices are exhibiting a screen flicker that cannot be addressed with a firmware or driver update."
Those experiencing the problem will be eligible for a replacement Surface Pro 4, for up to three years from the date of purchase. Microsoft says the replacement will be a refurbished unit. Both consumer and commercial customers are eligible to take advantage of the new replacement process.
To actually apply, first Microsoft suggests installing all relevant Surface and Windows updates. That's probably something those experiencing the flickering have already tried, mind. After that, a Microsoft support agent will determine whether the 2-in-1 is indeed eligible for replacement.
Since Microsoft will be performing an outright swap, you'll be getting back a completely blank Surface Pro 4. As with any time you return a Surface to Microsoft's service center, the advice is to back up the machine before you do so – unless, of course, you're confident that everything you need is stored in the cloud. Microsoft says that it will ship out the replacement tablet when it receives the faulty one, a process that typically takes 5-8 business days.
If you've already paid an out-of-warranty fee to repair the screen flickering, meanwhile, Microsoft says it will be offering a refund on that charge. You should contact customer support in order to process that.